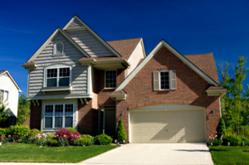 Salem, NH (PRWEB) April 11, 2013
Dr. Energy Saver, A Blackdog Affiliate has joined Dr. Energy Saver, the nation's leading network of home performance professionals committed to helping customers save energy and improve their home's comfort.
As a member of the expansive network, the staff at Dr. Energy Saver, A Blackdog Affiliate has access to world-class training facilities, products, and programs to stay updated on cutting-edge technology in the home performance and building science industries.
They use a whole-house systems approach, considering how one system interacts with others in the home. With their home energy evaluation, they can diagnose a home's energy problems and determine where and what kind of repairs should be made to improve energy performance.
In addition to home energy audits, the company offers a full range of energy-saving services including air sealing, ductwork cleaning, and insulation for attics, walls, basements, crawl spaces and garages. Started more than 23 years ago by Will Bryan as a design and remodeling company, Blackdog credits its success to innovative products and a focus on customer satisfaction.
All Dr. Energy Saver dealers receive training and certification at corporate headquarters in Seymour, Connecticut, where they become experts on the network's patented products and customized energy solutions.
Dr. Energy Saver, A Blackdog Affiliate serves both residential and commercial customers throughout the Greater Andover, including Salisbury, Gloucester, Lynn, Ipswich, Haverhill and other surrounding areas throughout the North Shore region of Massachusetts.