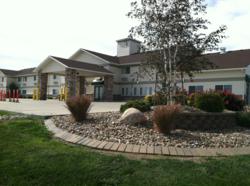 Our always-on-the-go mobile guests need a quick and easy way to find and book the property they are looking for.
Hendersonville, TN (PRWEB) April 08, 2013
Boomerang Hotels has launched a robust mobile marketing strategy starting with mobile sites for their brands Settle Inn & Suites® and GuestHouse International®, powered by HeBS Digital.
The mobile websites were designed and built by HeBS Digital, the leading digital technology and marketing firm for the hospitality industry, and utilize the firm's state-of-the-art Mobile CMS Enterprise (content management system). The new sites also feature a uniquely designed property search functionality, allowing users to easily search for properties by Location (state or international) or Property Name (cities/towns), providing on-the-go mobile site visitors with an immediate way to access the information they need most.
"Our always-on-the-go mobile guests need a quick and easy way to find and book the property they are looking for. We strived to provide the best user experience possible for travelers on their mobile devices, and were able to accomplish this with our digital marketing partner, HeBS Digital" said Brendan Watters, CEO.
The mobile website serve automatically on all mobile devices, feature a "location aware" functionality and touch-screen friendly design, and are fully optimized for mobile SEO and enable reservations through the brand's mobile booking engine. Each property page features a short description of the property, an image, and an interactive Google map so travelers can easily locate the hotel.
Currently, over twenty-one percent of searches come from mobile devices, and Google projects that hotel queries from mobile devices will jump by 68 percent this year. As more and more consumers use their mobile devices for browsing and booking, Boomerang Hotels is innovating with the industry and meeting the needs of its travelers with its newly launched mobile sites.
About Boomerang Hotels:
Boomerang Hotels is a brand with a simple approach to lodging that focuses on delivering the most important services and amenities to guests at a reasonable rate. Comprised of Settle Inn & Suites® and GuestHouse International®, Boomerang Hotels is based in Hendersonville, Tennessee. Boomerang Hotels® brands focus on what guests really want: clean, comfortable accommodations, friendly helpful staff, time-saving amenities, and consistently great rates.
About HeBS Digital:
Founded in 2001, HeBS Digital is the industry's leading full-service hotel digital marketing, website design and direct online channel strategy firm based in New York City (http://www.hebsdigital.com).
HeBS Digital has pioneered many of the "best practices" in hotel digital marketing, social and mobile marketing, and direct online channel distribution. The firm has won over 240 prestigious industry awards for its digital marketing and website design services, including numerous Adrian Awards, Davey Awards, W3 Awards, WebAwards, Magellan Awards, Summit International Awards, Interactive Media Awards, and IAC Awards.
A diverse client portfolio of top tier major hotel brands, luxury and boutique hotel brands, resorts and casinos, hotel management companies, franchisees and independents, and CVBs are profiting from HeBS Digital's hospitality digital marketing expertise. Contact HeBS Digital's consultants at (212) 752-8186 or success(at)hebsdigital(dot)com.