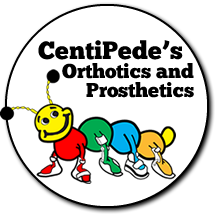 The Phatbrace utilizes technology that was once only available to prosthetic patients.
Brooklyn, New York (PRWEB) April 10, 2013
Anyone who experiences an injury that influences their walking wants to eventually return back to normal. But for hospital executive Arthur Smith, walking had turned into a nightmare.
Mr. Smith had developed weakness in his legs due to a lower back condition that eventually required surgery. Shortly after his procedure he soon realized he was still unable to stand without leaning against a wall for fear of falling. The weakness made his standing unstable, and he experienced fatigue after walking short distances. What was most trying was the pain he experienced in his heels. He tried numerous therapies to strengthen his legs as well as trying different types of orthoses, but walking was still problematic. "Every step I took was difficult. Walking with a pronounced limp with my active life style was something I was not willing to accept. I was becoming more and more frustrated and there seemed to be no solution in sight. Fortunately, I met Jason Okin," said Smith.
A Brooklyn native, Jason Okin is an American Board Certified Orthotist and Director of Clinical Services of CentiPede's Orthotics and Prosthetics. An orthosis is a device that is externally applied to a part of the body to correct deformity, improve function, or relieve symptoms of a disease by supporting or assisting the neuro-musculo-skeletal system. He was educated at the prestigious Rancho Los Amigos National Rehabilitation Center in Downey, California, long regarded as a top rehabilitation facility in the United States. Moreover, he was fortunate to study under the late Dr. Jacqueline Perry, who is considered the founder of modern gait analysis.
He returned to Brooklyn in 1995 and now has nearly twenty years of experience tackling hard-to treat cases. "Gait is a subtle art. Any slight impairment can have significant effects on the ability to walk efficiently. The ability to replicate the subtitles of the gait cycle when a joint segment is impaired is a critical challenge. I eventually decided that a Dynamic Response Ankle Foot orthosis called a 'Phatbrace' manufactured by Bio Mechanical Composites was the best solution available for this particular problem," said Mr. Okin. "The 'Phatbrace' utilizes technology that was once only available to prosthetic patients. What the 'Phatbrace' has done for brace patent's is give them a high tech device that uses the same energy storing properties as seen in the most advanced prosthetic feet."
Once Mr. Smith put on the 'Phatbrace,' his limp virtually disappeared. Within a few days of use he was able to stand and his walking significantly improved. "With my 'Phatbraces' I am able to stand without looking for that next wall or piece of furniture to lean against. My limp is now gone and my walking looks good and feels normal. My friends and colleagues have noticed the improvement in my walking. The pain in my heels has disappeared too. Most importantly, the fatigue I experienced from walking is a thing of the past" Mr. Smith raved. According to Mr. Smith, "I would unconditionally recommended Jason and CentiPede's O&P as my life has changed for the better. Not only did he carefully evaluate me and decide on the proper course of treatment, but he worked with my neurologist and physical therapist to iron out all of the details. His expertise and attention brought me back to normal walking, and to a normal life."