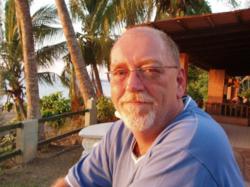 Bourne is incredibly excited about the many opportunities for networking available at the two day Adtech conference in San Francisco.
Boston, MA (PRWEB) April 08, 2013
Bourne works hard to be the best sales affiliate manger he can be, and the upcoming Adtech conference is just one of the ways he does that. As sales manager of the top affiliate program for Boost Affiliates, which produces, sells, markets and distributes PC HealthBoost, Bourne is responsible for managing sales teams and providing support for affiliates. He also manages and distributes the substantial monthly bonus program.
At the San Francisco AdTech, Bourne will go to the keynote speeches. These include presentations from the CEO of AOL, Tim Armstrong, presentations from @WalmartLabs, a presentation from the Senior Vice President of Advertising at Google, Susan Wojicki ,and a think tank featuring debates and visionary insights into the future of digital marketing.
All of these presentations are sure to provide unique insight into the ever expanding and changing field of digital marketing and advertising. Each of the keynote speakers was chosen because of their continuing innovative contributions to this field.
In addition to the many speeches, which provide opportunities about learning new strategies to pass onto other members of the Boost Affiliates program, Bourne is incredibly excited about the many opportunities for networking available at the two day conference. The two day conference in San Francisco has a number of built in opportunities where attendees can network with other business professionals in the field of digital advertising and marketing.
The many opportunities for networking allow professionals to exchange strategies, and to create contacts with other people who are doing work in the same field. The hope is to provide lasting connections with other innovators who can help each other work towards the same goals.
This exciting two day conference is sure to provide many opportunities for the new Affiliate Sales Manger for the Boost Affiliates, and help to grow the resources of its top affiliate program.
To find out more, visit http://PCHealthBoost.com. We are always looking for advertising and partnership opportunities and anyone wanting to meet with us may contact us.
Boost Software, INC
Erin Walsh, Director of Public Relations
75 Arlington St. Suite 500
Boston, MA 02116