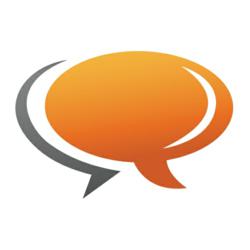 We built a site with a sleek design and a plethora of valuable data that will immerse the user.
New York, NY (PRWEB) April 09, 2013
Conversation, the globally recognized, New York-headquartered marketing firm, is announcing the website launch for the International Blue Carbon Initiative – a collaboration between Conservation International (CI), the International Union for Conservation of Nature (IUCN), and the Intergovernmental Oceanographic Commission of the United Nations Education, Social, and Cultural Organization (IOC-UNESC). The website is the latest tool from the Initiative, which focuses on mitigating climate change through the conservation and restoration of coastal and marine ecosystems. The website will foster greater relationships and coordination within the global blue carbon community.
"Thebluecarboninitiative.org is a dynamic tool that meets rapidly growing demand for information on the latest blue carbon science and the Initiative's work, while presenting this content in a thoughtful and user-friendly way" said Dr. Emily Pidgeon, Senior Director for Strategic Marine Initiatives at CI. "The online platform will connect experts with global stakeholders and share the latest developments with new audiences."
Blue carbon ecosystems, such as mangroves, tidal marshes and seagrasses, are significant for their ability to help mitigate global climate change by sequestering carbon from the atmosphere and oceans and storing it in their plant matter, roots, and soils. Unfortunately, these habitats are being destroyed at a rapid pace around the world. Through the new website, the Blue Carbon Initiative and Conversation will be able to provide a single repository for the latest news, reports and scientific papers, and growing database of blue carbon field projects that demonstrate the significance of these ecosystems to global climate health.
"Conversation strongly believes in the work that the Blue Carbon Initiative is doing," said Frank O'Brien, Founder of Conversation. "As such, we built a site with a sleek design and a plethora of valuable data that will immerse the user while establishing the Initiative as an unquestioned source for information on blue carbon."
About Conservation International
Conservation International (CI) — Building upon a strong foundation of science, partnership and field demonstration, CI empowers societies to responsibly and sustainably care for nature, our global biodiversity, for the long term well-being of people. Founded in 1987, CI has headquarters in the Washington, DC area, and nearly 900 employees working in more than 30 countries on four continents, plus 1,000+ partners around the world. For more information, visit http://www.conservation.org , and follow us on Twitter: @ConservationOrg or Facebook: http://www.facebook.com/conservation.intl
About IUCN
IUCN, International Union for Conservation of Nature, helps the world find pragmatic solutions to our most pressing environment and development challenges.
IUCN's work focuses on valuing and conserving nature, ensuring effective and equitable governance of its use, and deploying nature-based solutions to global challenges in climate, food and development. IUCN supports scientific research, manages field projects all over the world, and brings governments, NGOs, the UN and companies together to develop policy, laws and best practice.
IUCN is the world's oldest and largest global environmental organization, with more than 1,200 government and NGO members and almost 11,000 volunteer experts in some 160 countries. IUCN's work is supported by over 1,000 staff in 45 offices and hundreds of partners in public, NGO and private sectors around the world.
http://www.iucn.org; IUCN on Facebook: http://www.facebook.com/iucn.org ; IUCN on Twitter: http://twitter.com/#!/IUCN/
About IOC-UNESCO
UNESCO's Intergovernmental Oceanographic Commission (IOC) promotes international cooperation and coordinates programs in marine research, services, observation systems, hazard mitigation, and capacity development in order to understand and effectively manage the resources of the ocean and coastal areas. By applying this knowledge, the Commission aims to improve the governance, management, institutional capacity, and decision-making processes of its Member States with respect to marine resources and climate variability and to foster sustainable development of the marine environment, in particular in developing countries.
http://www.unesco.org/new/en/natural-sciences/ioc-oceans/
About Conversation
Conversation embodies the best components of traditional, new and emerging agencies. The agency is defined by its ability to view and evolve campaigns holistically. Conversation provides clients with custom solutions – everything from strategy and creative to development and execution. They boast a strong client list, which includes North Shore-LIJ Health System, the New York Metro Better Business Bureau, the State University of New York, and New Hampshire Department of Health. http://www.convoagency.com