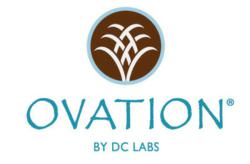 The campaign is really simple, just go to our Facebook Page and push the $1 Per Like for A4K button.
Carlsbad, CA (PRWEB) April 10, 2013
A new Facebook Campaign from Ovation Hair is raising financial support and awareness for a life-changing non-profit organization called A4K Club/Children Without a Voice. This charity is on a mission to educate and help eradicate the serious issues surrounding the violence of "bullying", a common occurrence with countless families and children today at all ages and backgrounds.
"The campaign is really simple", states Carlee Cayton, Vice President of Sales," just go to our Facebook Page and push the $1 Per Like for A4K button. The direct link is http://woobox.com/djgysi. For every LIKE, Ovation Hair is donating $1 to the CWAVE (Children without a Voice) organization, currently hosting the largest March Against Child Abuse (MACA) across the United States. As a national sponsor, Ovation is supporting the grass-roots efforts of this privately funded non-profit, with all of the proceeds going back to help the kids and families who have suffered from some form of abuse or bullying issues.
Ovation Hair is known for its Ovation Cell Therapy Systems formulated to promote longer, stronger and thicker hair but is also a family-owned company that cares about people, having contributed to various charities that are helping families and children since their beginning. One example is their support for Breast Cancer Awareness each October, giving back a portion of sales to the Susan G. Komen Foundation. Another Charity that Ovation is committed to supporting is Rady Children's Hospital in San Diego California. Ovation has pledged and donated thousands of dollars to this award winning facility that dedicated to providing the highest quality and most compassionate care to children and their families.
The main launch for the new campaign is being centered around an event that is taking place on Monday, April 22nd and the Facebook campaign is running until this date. There are currently over 300 cities across the United States holding a "walk-a-thon" called March Against Child Abuse (MACA). This national campaign has gotten the attention of Washington, D.C., which is holding the largest attendance for the walks, in addition to numerous bands, artists, actors and politicians. Ovation is pleased to announce its support behind this event as an introduction to supporting the A4K Club's initiatives to educate and hopefully eradicate "bullying" issues with children.
About Ovation Hair:
Ovation Hair products by DC Labs are quality hair care products that are proven to be safe and effective to create healthy hair and accelerate hair growth. Ovation Hair Care products are developed as a natural system designed to help hair grow thicker, stronger and longer.