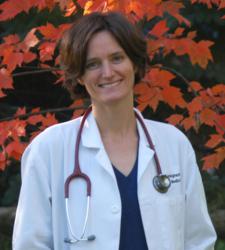 Steve Jobs said 'Simplicity is the ultimate sophistication." That certainly holds true in health care, and patients realize it.
South Burlington, Vermont (PRWEB) April 10, 2013
Dr. Alicia Cunningham announces that she has been named by Concierge Medicine Today as one of the nation's top 16 concierge doctors.
"We feel it is very important to acknowledge and recommend specific practices within the concierge medical and direct primary care marketplace that reflect and represent the care, value and benefits of this industry," says Michael Tetrault, Editor-In-Chief of Concierge Medicine Today. "We look for physicians each year who have made an impact on patients, their community, their state, technology, and more."
"It is an honor to win this recognition, and to be in company of such a motivated, innovative group of doctors," says Dr. Cunningham. "Across the entire demographic spectrum, concierge medicine is growing fast in Vermont, mainly by word of mouth as patients recommend it to each other. What is also encouraging is businesses have started to contact me, looking for a way to improve care for their employees while saving valuable work time."
The idea is simple. People looking to find a doctor pay Dr. Cunningham a set fee for the year, and she takes care of them. Because her practice is less than a third the size of typical internal medicine practices and has no administrative overhead, she can offer comprehensive care in an innovative way. Notes Cunningham: "Steve Jobs said 'Simplicity is the ultimate sophistication,' and it really is true. Creating a practice that involves just the doctor and the patient has wonderful results."
An excellent doctor that a patient can reach easily, with no complexity, is an inexpensive and effective way to design a health care system. It's an organic, grassroots approach that works.
Dr. Cunningham continues, "There is no question in my mind concierge internal medicine is a key part of the solution to America's health care difficulties. I am able to give my patients far more time and attention than a traditional doctor, while at the same time reducing overall costs for the health care system. The growth of concierge medicine promises both better health care and lower system overhead. Simplicity is magical."
Dr. Cunningham is a graduate of Harvard Medical School and the Brigham & Women's Residency program. She is the first female concierge doctor in the state of Vermont. For those looking to find a doctor, her practice is accepting new patients.