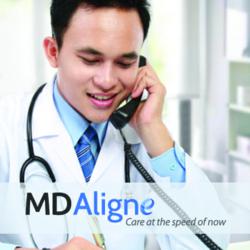 We are especially excited for Dr. Field to bring her expertise in Arthritis and Rheumatology. With her on board, we hope to reach and help those afflicted with Fibromyalgia and other related illnesses. - John Palumbo, President of MD Aligne
Conshohocken, PA (PRWEB) April 09, 2013
MD Aligne is proud to announce the appointment of Dr. Ellen Field, MD as a Medical Board Advisory Member. Dr. Field brings more than 30 years of medical expertise and experience to MD Aligne. As a specialist in Arthritis and Rheumatology, Dr. Field has been treating both long-term and acute care patients while managing a multi-location practice.
"My interest in MD Aligne centers around my concern for the need for affordable, convenient, and better access to care in our changing healthcare landscape," expressed Dr. Field. "With my years of experience as a Rheumatologist, taking care of multi-system illness in the young and old, I am hopeful that I can bring innovative ideas in medical healthcare solutions in a telehealth and virtual world, with quality and compassion being most important to our patients!"
In addition to her practice, Dr. Field has held several academic positions, including fellowship at the American College of Rheumatology and Clinical Associate Professor of Medicine at Thomas Jefferson Medical University in Philadelphia. Throughout the course of her career, Dr. Field has served on the board of directors for the Southeastern Pennsylvania of the Arthritis Foundation and the Central Chapter of the Pennsylvania Osteoporosis Society. Outside of clinical practice, Dr. Field has also consulted for several pharmaceutical companies, participated in both national and local medical forums and is well published in her field.
"Dr. Field is the perfect addition to the guidance of MD Aligne and I would personally like to welcome her," says John Palumbo, President of MD Aligne. "With her deep experience in the medical field, she will provide direction and oversight to our Physician and Nursing staff. We are especially excited for Dr. Field to bring her expertise in Arthritis and Rheumatology to a large patient base suffering from these conditions. With her on board, we hope to reach and help those afflicted with Fibromyalgia and other related illnesses."
Dr. Field was educated at Wilkes College, and received her Medical Doctorate from Hahnemann Medical College. She completed her residency in Internal Medicine at the Cleveland Clinic Foundation in Ohio. Following, she was a post-doctoral fellow in Rheumatology and Immunology at Harvard Medical School, completing her fellowship at Hahnemann University in Philadelphia.
About MD Aligne
MD Aligne is a new and better way to get the professional healthcare you need when you need it. MD Aligne offers resources for healthcare solutions via the telephone or web providing safe, convenient, and affordable access to remote caregivers utilizing our digital platform. As a web-based consumer health company, we deliver multi-device solutions for consumers to conduct health e-commerce for doctor consultations, answer medical questions and online diagnosis, prescription and testing, and other healthcare supplies and therapies so our customers can manage their health, in their way, on their schedule.
According to a global survey, consumers are growing more comfortable with virtual doctor visits, with 70% of U.S. patients open to the idea and some studies are even showing better outcomes from telehealth than in person. For those health issues that do not require a face-to-face visit, our services are efficient and easy. Our digital and telephone doctor consultations give patients timely access to quality medical advice and the convenience of conversing with medical professionals 24/7, from home or work, reducing the total cost of the traditional medical office visit experience. For more information, visit mdaligne.com or call 1-888-738-5574.
Contact:
Taylar Cooney
Corporate Administrator
Tel: 484.784.4560
mediarelations(at)mdaligne(dot)com