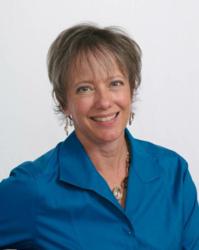 In the past few weeks alone, MJ Freeway has been featured in industry stories by Fortune magazine, CNN Money and now USA Today. Our industry is becoming validated with each new story written.
-- Amy Poinsett
Denver, CO (PRWEB) April 09, 2013
MJ Freeway Software Solutions announced today that co-founders Amy Poinsett, CEO and Jessica Billingsley, COO were interviewed for a USA Today story today by Tim Mullaney titled "As marijuana goes legit, investors rush in." The story was sub-titled "Pot entrepreneurs have high expectations for a future market in legalized marijuana."
Along with Poinsett and Billingsley, the article also references comments by others in a story that discusses how investors are scrambling to get their share of the multi-billion dollar bonanza. And, according to a Pew Research Center survey, more than 50% of those polled favor legalization.
When asked about the USA Today story, MJ Freeway's Poinsett says, "Everyone involved with medical marijuana, whether local dispensary owners or a widely-known software company like ours, is benefitting from this recognition by the main-stream press. In the past few weeks alone, MJ Freeway has been featured in industry stories by Fortune magazine, CNN Money and now USA Today. Our industry is becoming validated with each new story written.
On the topic of validation, MJ Freeway's Billingsley, a mother from Georgia, offers her take. "I used to be very circumspect about it,'' she said laughing about what it is her company does. "Now when I get bored at a kids' function, I just drop the bomb.''
About MJ Freeway
MJ Freeway Software Solutions' premium business platform features GramTracker™ and GrowTracker™, patent-pending inventory control and grow management applications integrated into their hosted MMJ software. MJ Freeway delivers secure, cloud-based point of sale (POS) systems with patient and financial record management, guaranteed state-specific regulatory compliance, and multiple integrations with social networks, testing labs, and locators. MJ Freeway is accessible to any MMJ business with a computer and a web connection. For more information please call 877-832-2677 or visit mjfreeway.com.