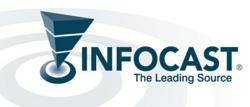 Today, the proppants and sand market accounts for more than $4 billion a year, and it is expected to reach more than $7 billion annually by 2017.
Woodland Hills, CA (PRWEB) April 09, 2013
Infocast, the leading producer of cutting-edge business intelligence conferences and networking events, is pleased to announce the return of its highly-acclaimed Proppants Summit, scheduled for May 21-23 at the Sheraton North Houston in Houston, TX.
The 3rd Proppants Summit: Supply Chain Evolution will provide an exceptional venue for various decision-makers from across the entire proppants value chain to meet, network, and report on the progress they are making in addressing the key supply, logistical, technical and regulatory challenges. The Advances in Proppant Engineering and Testing to Improve Your Bottom Line Technical Forum will precede the summit and is the first event of its kind to showcase the latest advances in proppant engineering and testing – both in production and in the field.
The North American shale boom continues unabated and the sand and proppants market is growing explosively along with it. Today, the proppants and sand market accounts for more than $4 billion a year, and it is expected to reach more than $7 billion annually by 2017. This expansion and other forces are driving a continuing evolution of the proppants industry. Transportation and delivery infrastructure continues to struggle to keep pace with the volume of customers' needs. Regulatory changes focused on health and safety are impacting the operations of mines, quarries, transport companies and E&P companies.
Proppant suppliers, E&P and field service providers, transportation companies and regulators will be among the speakers on hand to share their experience in developing relationships, pursuing opportunities and solving bottlenecks. This cutting edge summit also includes vital information from regulatory officials and industry players who will discuss potential impacts of new health and safety regulations on day-to-day operations.
The 3rd Proppants Summit is sponsored by Chieftain Sand and Proppant, HORIBA Scientific, Industrial Project Solutions, Inc., Mikron Digital Instruments, W.S. Tyler, Grace Instrument Company, and Midwestern Industries and includes speakers from Cadre Proppants, CDC/NIOSH, C.H. Robinson, GE Rail Services, Halcon Resources, Halliburton, Pioneer Natural Resources, Preferred Sands, Schlumberger, Siemens, Weatherford International, plus many more.
For more information, to register for the Summit or to join us as a Speaker or a Sponsor, visit the event website at infocastinc.com/proppants3, or contact Infocast at 818-888-4444.
About Infocast
For over 25 years, Infocast has produced the highest quality events, tailored to the needs of the industries we serve. We intensively research the marketplace, pulling from an extensive network of experts to give you the information and connections to succeed.