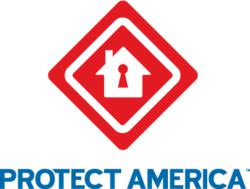 If every homeowner develops an evacuation plan and educates their loved ones, dozens of lives will be saved.
Austin, TX (PRWEB) April 09, 2013
According to the U.S. Fire Administration (USFA), deaths resulting from house fires have been higher in the first months of 2013 than in recent years. Total fire fatalities from January to April rose 13 percent compared to 2012. The government organization is responsible for tracking fire statistics and raising awareness. Members of the security and fire prevention communities are being encouraged to inform the public about basic fire prevention.
"The danger that fires pose to households is greater than most people realize," said Protect America spokeswoman Mackenzie Kelly. "If every homeowner develops an evacuation plan and educates their loved ones, dozens of lives will be saved."
The USFA notes that cooking and heating are the most common causes behind fire deaths. Added risk can also result from frequent use of wood-burning stoves, space heaters, or fryers. Elderly adults and children are most at risk during a fire, in large part because of their inability to take care of themselves in such a situation. The USFA is pushing to inform the public about increased fire fatalities because they are considered preventable.
More than two-thirds of deaths from fire occur in homes without functioning smoke alarms. The agency says working smoke detectors are necessary to reduce fire deaths to the lowest possible level. Homeowners can get monitored smoke alarms from Protect America. This option includes a wireless home security system for no cost that works with the smoke detectors to determine if a threat is present. If your home security system determines there's a fire in your home, our monitoring center contact local authorities.
Call 1-800-951-5190 to speak with a Protect America home security expert about a wireless alarm system.
Visit http://www.ProtectAmerica.com for more information.
About Protect America, Inc.
Based in Austin, Texas, Protect America is the nation's leading wireless home security company. The company employs more than 300 people and has secured 400,000 American homes since its founding in 1992. Protect America is part of the Rockbridge Growth Equity family of companies that includes the Cleveland Cavaliers and Quicken Loans.