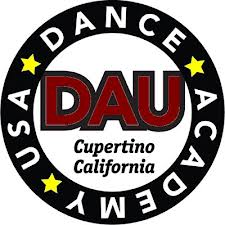 Dance Academy USA students will have an opportunity to perform in front of 30,000 fans!
San Jose, CA (PRWEB) April 09, 2013
Dance Academy USA's Production Company (DAUPC) proudly announces that it has been selected to perform at a San Jose State University Spartans Football game for the upcoming 2013 season. Dance Academy USA faced fierce competition for this tremendous honor, but ultimately was selected to be the one and only dance studio to perform at an SJSU football game during their upcoming season.
Jane Carter, Co-Founder of Dance Academy USA said "I'm very excited about this announcement. We have been working on this project for over 3 years and only recently sealed the deal." She continued "DAU students will have an opportunity to perform in front of 15-30K fans. The 2013 Spartans are expected to have the most NFL drafts picks in the school's 120 year history and it should be a good year, especially with a quarterback that is expected to be drafted in the first 2 rounds."
The Spartans represent San Jose State University and the Silicon Valley in NCAA Division I FBS college football. The Spartans play all home games in Spartan Stadium, which offers a seating capacity of over 30,000. The current head coach is Ron Caragher, who took over the position at the close of the 2012. In 2013, the Spartans will begin competing in the Mountain West Conference. SJSU first fielded a football team in 1893 and has won 16 conference championships dating back to 1932. San Jose finished last season ranked 21st in the country and has one of the top rated Quarterbacks in the country in David Fales.
Dance Academy USA is the largest dance studio in Northern California and has served the San Jose area dance community for over twenty years. DAU is a Bay Area Green Business which offers classes in tap, ballet, jazz, contemporary, lyrical, Zumba, hip hop and breakdancing. DAU is also known for their award winning competition team which is Nationally Ranked. To learn more about Dance Academy, please visit their website at DanceAcademyUSA.com. You can also contact DAU by phone at (408) 257-3211 or by email at OfficeTeam(at)DanceAcademyUSA(dot)com.
Background:
Dance Academy USA was founded in 1990 by James R. and Jane R. Carter. The business has since expanded in size, becoming the largest dance studio in Northern California with a staff with over 50 employees. Jane Carter is a graduate of San Jose State University with a degree in Human Performance and Fitness and a minor in Nutrition and Food Science. While at San Jose State University, Jane was a member of Spartan Spectrum Dance Team. While in college she was also selected as the Dole Corporation "Ambassador" which allowed her to teach dance in Japan. Additionally, Jane is a former dancer for the Golden State Warriors and a professional cheerleader for the San Francisco 49ers.