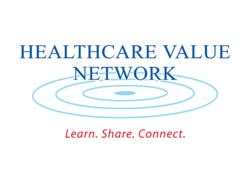 Appleton, Wis. (PRWEB) April 09, 2013
The Healthcare Value Network is pleased to announce its newest members. The network unites healthcare leaders who share a commitment to providing high-quality, cost-effective care through the application of lean concepts.
"Our members learn, share and connect with other organizations, across system lines," said Mike Stoecklein, director of the network. "We are excited by the addition of these new members. They bring us closer to our goal of transforming healthcare through lower cost and improved quality."
The new members are:
1. Carolinas Lean Collaborative, comprised of Caldwell Memorial, Columbus Regional Healthcare System, and Sampson Regional Medical Center: North Carolina
2. John C. Lincoln Health Network: Phoenix, Ariz.
3. Mercy: Chesterfield, Mo.
4. Presbyterian Healthcare System: Albuquerque, N. Mex.
5. University of New Mexico Health System: Albuquerque, N. Mex.
This brings the total number of Network member organizations in the United States and Canada to 60.
"We are on an exciting continuous improvement journey at John C. Lincoln as we proactively respond to the changing needs of our community for high-quality, coordinated and cost-effective care," said Bruce Pearson, CEO of the John C. Lincoln North Mountain Hospital. "We expect that the HVN will help us to further develop our improvement abilities, and will support our intention for everyone in the organization to become effective problem solvers."
HVN members benefit from:

Intensive site visits, known as gemba, at their colleagues' facilities.
Access to standard work templates, articles, webinars and videos, including exclusive member resources.
The Network's proven assessment methodology to gauge progress on their lean journeys.
Peer-to-peer discussions, relationships and learning opportunities through affinity groups on special topics and other methods.
Established in 2009, the Network was founded by the ThedaCare Center for Healthcare Value and the Lean Enterprise Institute. It is now an integral part of the Center and its healthcare mission.
ThedaCare Center for Healthcare Value
The ThedaCare Center for Healthcare Value is transforming the healthcare industry to deliver higher value through experiments, collaboration and education that integrate three interdependent components: delivery, transparency and payment. In these areas, the Center spreads learning and accelerates improvement. Learn more at: http://www.createvalue.org.