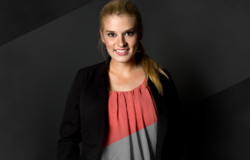 San Diego, CA (PRWEB) April 09, 2013
For the second year in a row, Morgan Vawter, director of analytics and optimization at Piston, is scheduled to speak at ad:tech San Francisco. Jeff Creps, a senior optimization strategist who works on Morgan's team at the full service agency, will join her as they share best practices in Analytics, SEO and Conversion Optimization that brands can use to stay ahead of the competition. During the 30-minute session, attendees will learn how to use data, targeting and SEO to drive traffic and conversions more efficiently.
ad:tech is the leading digital marketing event for marketing and technology professionals. Held in major cities around the world each year, it's a marketplace for buying and selling, a community for networking, a forum for exchanging ideas and an opportunity for contributing to industry trends and initiatives. ad:tech San Francisco, April 9-10, features well known keynotes, education led by digital marketing's best and brightest, hundreds of leading-edge suppliers and more.
"It's an honor to be invited back to such a renowned event," said Morgan when asked about being a speaker. "I'm excited to have Jeff join me on stage as we share our insight into the future of the digital marketing industry, as well as hear from other thought leaders."
About Piston
Piston is a full service agency located in San Diego and New York. We create successful communications between brands and customers based on a deeper understanding of commerce, culture and technology. By connecting these three concepts, we build and track brand relationships that span all media, channels and marketing capabilities.