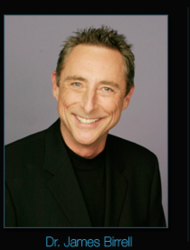 The CariFree system ha[s] proven to be highly effective in preventing dental decay, and [is] vastly superior to traditional over-the-counter products
Greenbrae, CA (PRWEB) April 09, 2013
Dental decay is the number one chronic disease affecting American youth; surpassing both obesity and asthma. For Dr. James Birrell, those statistics are no longer daunting. He has taken the top caries research in the world and implemented a cavity prevention program developed by CariFree that is shown to decrease incidents of tooth decay by up to 74%. The system is known as CAMBRA or Caries Management by Risk Assessment. He says: "The science and technology behind the CariFree system have proven to be highly effective in preventing dental decay, and are vastly superior to traditional over-the-counter products."
CAMBRA is rooted in a medical model of risk assessment. It requires the dental professional to assess each and every patient's risk factors for the disease and then develop a personalized treatment plan to systematically lower their risk. The CariFree system includes a risk assessment questionnaire to determine the overall statistical probability a patient will develop new cavities over the next 12 months. Never before has such predictive information been available. Patients can then measurably lower their risk for decay by utilizing professional products and behavior modification.
Patients can expect the entire process to take a few minutes in their appointment. They will answer targeted questions regarding their current habits (eating and drinking, medication use, chronic health issues etc.) Then based on the information gathered, their dental team will counsel them on an appropriate course of action to lower their risk. If professional products are recommended the practitioner will provide the patient with a professional kit of product specifically designed to counteract their risk factors.
Science has proven that this disease cannot be stopped by the drill and fill approach. True cure requires a medical approach and a comprehensive assessment of each patient. Dr. Birrell has taken a bold and caring step for his patients and community.
For more information on the CariFree system go to http://www.carifree.com. Call now and make your screening appointment at: (415) 461-0940.
About Dr. Birrell:
Dr. Birrell is the choice in Marin for natural beauty and brilliant smiles. His distinguished career and high-level training have earned him recognition as a true dental leader. He has completed advanced educational courses with the world's top dental instructors, resulting in numerous professional achievements including:
First Dentist to complete the Pacific Aesthetic Continuum in under one year
Official 'backup team' dentist for the Golden State Warriors
Graduate of the highly regarded Kois Center for Advanced Dental Education
Recruited as faculty for the Pacific Aesthetic Continuum and The Hornbrook Group
Evaluating Dentist and Consultant to Discus Dental, Philips Sonicare and several other companies
Member of the American Academy of Cosmetic Dentistry
Member of the American Dental Association
Member of the California Dental Association
Past President of the Marin County Dental Society
Past Trustee for the California Dental Association
Doctor of Dental Science degree from the University of the Pacific, Arthur A. Dugoni,
School of Dentistry
Graduated with honors from the University of Southern California
A California native, Dr. Birrell loves tending to his vegetable garden, golfing, beekeeping, and playing music. He is an accomplished ukulele player, and routinely serenades his patients. He enjoys sharing the picturesque water view from his office with his patients and takes an active interest in all things positive. Dr. Birrell is known for his compassion, energy and commitment to providing the highest level of care possible. His favorite beverage is a quad shot espresso.