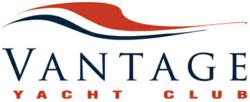 "Vantage Yacht Club's number one priority is to protect the personal safety of our members, their guests and our neighbors on the water," said Vantage Yacht Club Founder and President Jason De Palma
Chicago, Illinois (PRWEB) April 09, 2013
Vantage Yacht Club (VYC), the premier yachting club offering yacht management, charter and rental programs and creator of the "Yacht Card," a timeshare program for yachting enthusiasts, today announced new programs and services for its customers that increase boater safety and enhance VYC's First-Class Experience. "Vantage Yacht Club's number one priority is to protect the personal safety of our members, their guests and our neighbors on the water," said Vantage Yacht Club Founder and President Jason De Palma, "My obsession with safety was developed when training as a pilot and it is the foundation of our organization." Vantage Yacht Club's commitment to safety begins with required member participation in training programs such as VYC's On-Helm boat operation courses as well as online safety and regulatory boater licensing through State approved courses and exams.
In an effort to increase boat rental safety, Vantage Yacht Club is offering rental customers complimentary On-Helm training and discounts to renters who complete an online boater licensing course from BoaterExam.com. VYC customers receive a 20% discount on the licensing course and the security deposit of their rentals will be reduced from $1,000 to $250. In addition, VYC is offering a complimentary one-year Social Membership, $500 value, to rental customers who complete the boater licensing course. Social Members receive priority access on holidays and special events along with 10% to 40% discounts on hourly rates. Social Members become a part of the exclusive VYC community and enjoy access to the newest boats and private events along with many other privileges. Enrollment is easy; complete the boater licensing course at http://www.boaterexam.com and apply for membership at http://www.joinvyc.com.
Vantage Yacht Club is also offering a new suite of services this summer named "TLC Service." TLC offers members a host of added conveniences such as a tender service to run guests to and from shore, delivery of food, beverage and ice to boats while at the docks or out on the water, dispatched mechanical recovery while on the water, a diving service to recover lost valuable items, removal of refuse while on the water, and more. All VYC boats are equipped with real time GPS tracking devices that report location and system information every five seconds. The GPS tracking system allows VYC to pinpoint the location of the vessel and operations staff can monitor everything from fuel level to battery voltage. "Imagine being out on Lake Michigan and realizing that you forgot the sunscreen or your kids start chanting 'deep dish pizza, deep dish pizza' – as a VYC Member these items are promptly delivered to your boat by sending us a text message," said Mr. De Palma.
Comfort and convenience are not the only objectives of the TLC Service. Due to the inherent risks and to help curb boating under the influence, TLC includes the innovative "Valet Captain" service. Starting at $50, Vantage Members can have a professional captain dispatched to their location on the water to drive their boat safely to the marina. "We created this service for VYC Members who need help docking in heavy winds and for those who wish to boat responsibly," said De Palma. Vantage takes a proactive role in cooperating with Federal, State and local law enforcement agencies to ensure total compliance. The United States Coast Guard and local law enforcement heavily invest in annual campaigns to drive awareness and inspire responsibility. "Operation Dry Water" and "Don't Wreck Your Summer" have doubled citations and arrests in past years. These efforts have reduced accidents and deaths; however, boating under the influence continues to be a widespread threat to everyone on the water. In an effort to assist law enforcement and boaters, Vantage Yacht Club has independently developed the Valet Captain service to improve safety for everyone on the water and is offering the service to all boats moored in the Chicago Harbors. De Palma commented, "I decided to price Valet Captain service at cost and we will offer the service to the public this summer as a pay it forward gesture to our boating community and to increase the safety of everyone on the water."
Vantage Yacht Club's TLC Service can be arranged by calling +1 855-777-1855, extension 711.
# # #
About Vantage Yacht Club
Based in Chicago at Willis (Sears) Tower, Vantage Yacht Club, LLC has transformed the marine industry with the introduction of the Vantage Yacht Card. Free from the capital outlay and expenditure that traditional ownership requires, these offerings grant Members access to an exquisite collection of yachts at a small fraction of the cost. The Vantage Yacht Card program is a pre-paid, one-year lease on a specific yacht model and is offered in packages ranging from $5,000 to $30,000 per year. Vantage Yacht Club leads the marine industry with a fleet of electric powered watercraft and is the first company to offer electric boat rentals on the Chicago River and in Naples Bay.
Visit http://www.vantageyachtclub.com or call +1 855 777 1855. VYC programs are available in the following locations:

Chicago, Illinois
Milwaukee, Wisconsin
Catawba Island, Ohio
Naples, Florida
Fort Lauderdale, Florida
Miami, Florida