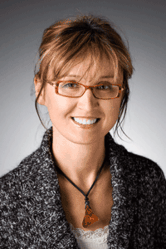 San Marcos, CA (PRWEB) April 09, 2013
Dr. Valentina Obradovic is now accepting dental implant candidates suffering from gum disease for treatment using the Laser Assisted New Attachment Procedure. Because Implants cannot be placed while disease is present, Dr. Obradovic is able to stimulate bone growth, remove disease, and set up a healthy environment for dental implant placement using LANAP.
LANAP is an FDA cleared laser protocol utilizing the PerioLase® MVP-7™, which was specifically designed for gum disease treatment. With 80 percent of the U.S. adult population suffering from gum disease, Dr. Obradovic received the necessary training to offer her patients this advanced treatment option.
Along with removing gum disease without harming healthy gum tissue, LANAP is also designed to stimulate bone growth. The laser operates at different wavelengths, and these trigger the bone to regenerate. People who would have otherwise lost teeth can have them saved, and people who are already missing teeth and would benefit from dental implant placement can now have their gum disease removed and some bone returned prior to their dental implant placement.
Combining the success of LANAP with the long-term benefits of dental implants, patients can receive treatments from Dr. Obradovic that will return their mouth to a healthy state. Without gum disease they no longer have to suffer from bleeding gums and bad breath, and with dental implants they can eat regular foods again and have a full, natural-looking smile.
If you are a candidate for dental implants and are suffering from gum disease, call Dr. Obradovic today to schedule a consultation at Adriatic Dental. Visit her website for more information about laser gum surgery and dental implants.
About the Doctor
Adriatic Dental is a general dental practice offering patients personalized dental care for San Marcos, CA. Dr. Obradovic graduated from the University of Belgrade dental school, one of the best in the country. With over 20 years of experience in dentistry, she is part of one percent of dental professionals providing the most recent FDA cleared laser procedure for gum disease and periodontal treatment and pioneered laser dentistry in San Diego, CA. To learn more about Adriatic Dental and their dental services visit their website at http://www.valentinadds.com and call (760) 621-3435.