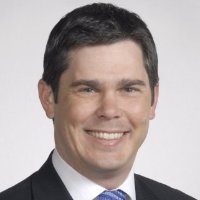 San Diego, CA (PRWEB) April 09, 2013
LPL Financial LLC — the nation's largest independent broker-dealer*, a leading RIA custodian, institutional service provider and a wholly owned subsidiary of LPL Financial Holdings Inc. (NASDAQ: LPLA) — announced that Ryan C. Parker has been named Executive Vice President of Investment & Planning Solutions, effective April 8. He will be based in San Diego and report to Robert Moore, LPL Financial's President of Advisor and Institution Solutions.
In this role, Parker will have oversight for the teams that provide LPL Financial-affiliated advisors with advisory and brokerage product and platform support, as well as financial planning initiatives. Services offered by Parker's group include assisting advisors with client investment strategies, combined with practice management advice and recommendations related to financial product platforms and solutions that can address a broad range of client needs.
Parker has more than 15 years of experience in the financial services industry, with a focus on sales, product development and management. Most recently, he was Managing Director, National Accounts and Business Development at Russell Investments, the global asset manager. At Russell Investments, he served in a range of senior leadership roles and led the integration of three national account channels in the U.S. advisory market. Prior to Russell Investments, he worked for Franklin Templeton and Putnam Investments.
"We are delighted to welcome Ryan to our company where he will play a pivotal role in continuing to grow the advisory and brokerage consulting and financial planning support that our advisors rely on, day in and day out," Moore said. "Ryan's strong track record for aligning investment platform solutions with advisor and investor needs underpins our focus on ensuring that the advisors and institutions that rely on us continue to have access to the best resources and tools for serving their end clients."
Parker added, "I am very pleased to join LPL Financial as the company continues to redefine the delivery of objective advice across the financial advisory space. LPL Financial's scale and resources combined with the company's position as the leading third party distributor of financial strategies in the U.S. creates multiple potential opportunities to develop innovative platform solutions to advisors and their clients. I look forward to leading an exceptionally talented team in assisting advisors with their paramount mission of helping their end clients reach their life goals."
Parker holds a Bachelor of Arts in political science from the University of Michigan at Ann Arbor and is FINRA Series 7, 24, 53 and 63 registered.
About LPL Financial
LPL Financial, a wholly owned subsidiary of LPL Financial Holdings Inc. (NASDAQ: LPLA), is the nation's largest independent broker-dealer (based on total revenues, Financial Planning magazine, June 1996-2012), a top RIA custodian, and a leading independent consultant to retirement plans. LPL Financial offers proprietary technology, comprehensive clearing and compliance services, practice management programs and training, and independent research to over 13,300 financial advisors and approximately 700 financial institutions. In addition, LPL Financial supports over 4,500 financial advisors licensed with insurance companies by providing customized clearing, advisory platforms and technology solutions. LPL Financial and its affiliates have approximately 2,900 employees with primary offices in Boston, Charlotte, and San Diego. For more information, please visit http://www.lpl.com.
Securities and Advisory Services offered through LPL Financial, a Registered Investment Advisor. Member FINRA/SIPC
*Based on total revenues, Financial Planning magazine, June 1996-2012
LPLA-C
https://twitter.com/lplfinancial
https://www.facebook.com/LPLFinancialLLC
http://www.linkedin.com/company/5294?trk=tyah
LPL Financial Media Contacts
Tony Vignieri
tony(dot)vignieri(at)lpl(dot)com
858-909-6698