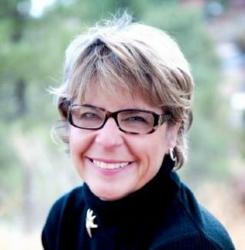 A child understands and speaks as a child, but sometimes adults do the same thing.
Colorado Springs, CO (PRWEB) April 10, 2013
Being Heard's Retreat for Busy Couples, May 17-19, 2013, once again hosted by The Stanley Hotel in Estes Park, Colorado, is a prequel to intimacy success. Couples will explore family histories to learn the generational patterns they themselves learned and are now perpetuating.
Beliefs about relationships and intimacy are formed from the beginning of our lives -- a time when our cognitive skills are the least mature. Without knowing it, many of us repeat patterns that have been acted out for generations, not always for the best. Worse, from a relationship standpoint each partner is stuck to differing thoughts and beliefs. It's the set-up for what Kathe Skinner, principal at Being Heard and the Retreat's developer and facilitator, calls "a train wreck."
"Couples can't improve communication skills when thinking and understanding is based on different, but still immature, views of what it means to be themselves as well as to belong to a family," she says emphatically. "A child understands and speaks as a child but sometimes adults do the same thing."
Skinner's training as a Marriage & Family therapist is to look at individuals as part of larger family systems. She gives a simplified example of how this might show up: Little boys may treat their mothers poorly when they see their fathers disrespect her, too. If life is a film, the script could already be written, one that shows a teenager trash-talking about his girlfriend, a young man whose views about women are dismissive, and a husband who verbally abuses his wife. A little girl growing up in a similar circumstance may grow up to become that man's wife.
Murray Bowen, a pioneer in the systems model of family therapy, gave rise to the genogram, which is a visual illustration of a family system, a family map. Monica McGoldrick, writing some 40 years later in the latter part of the last century, added the concept of using genograms to interpret and predict a system's behavior at different points in its life cycle. For example, the family system's historical reaction when children become young adults and marry.
As part of the Retreat, individuals will create their own genograms. "It's a profound and eye-opening experience to see a multigenerational family map, right before your eyes. These are patterns of behavior that get transmitted from one generation to the next, and that move through time," Skinner asserts. "Even more powerful is when a couple puts their families' histories together."
Skinner is firm when she says, "Having an understanding of the early forces that shape thoughts about ourselves, others, and the world around us is essential to success at freeing ourselves, as much as possible, from blinders and filters. Because good communication requires skill at talking as well as listening, it's crucial to know about potential impediments."
That explains the reason behind all those arguments about stupid things, like how to load the dishwasher. It's because our reaction is to what we hear being said, not to what's really being said.
It's only when a couple is able to recognize that hurtful words and behaviors usually have a family of origin precedent, that the ability to make informed choices increases and that this is the only way that change happens. Awareness. Choice. Change. Repeat.
Skinner is very clear, "You've gotta be able to see that thinking like a child can never lead to successful adult communication, much less a better marriage."
Kathe Skinner is a Relationship Coach, Certified Relationship Expert and Marriage & Family Therapist in Colorado where she conducts communication workshops for couples with her husband, David, co-owner of Being Heard. She sits on the Executive Board of the Invisible Disabilities Association, is a regular contributor to Disability.gov. and is an ardent relationship teacher and advocate. More about Kathe at http://www.BeingHeardNow.com or at her blog, ilikebeingsickanddisabled.com.