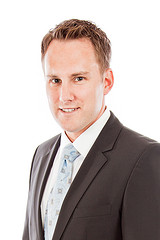 Be responsible and learn about the importance of purchasing sufficient underinsured auto insurance to protect yourself and your family.
Philadelphia, Pennsylvania (PRWEB) April 09, 2013
This is one of the most important auto insurance buying tips. As Pennsylvania accident lawyers, we see this costly mistake over and over again. Last week the Bucks County personal injury Law Firm of Saile & Saile LLP was retained by a woman who sustained multiple fractures including a broken femur, pelvis, and broken bones in her face. Unfortunately, the careless person who caused this horrible accident only carried the state minimum auto insurance. The worst part is that she did also.
In Pennsylvania, the state minimum auto insurance is $15,000/$30,000. This means that one person can recover $15,000 maximum per accident and if there is more than one person injured, the maximum that can be recovered is $30,000. We have seen fatal accident cases where the most money that was recoverable was $15,000. Underinsured motorist coverage protects injured people by providing additional money in this situation where the person who caused the accident and injuries did not purchase adequate insurance coverage.
Pennsylvania drivers have the option to protect themselves from these minimal auto insurance policies. PA drivers can purchase underinsured auto insurance at the same amount as their liability insurance limits. In addition, "stacking" multiple vehicles on an insurance policy will provide double or triple the underinsured coverage depending on how many vehicles are listed on the insurance policy or in the household. It is highly recommended to purchase as much underinsured auto insurance as a driver can afford.
Saile & Saile LLP's new client purchased only $15,000 of underinsured coverage. This means that she should be able to recover a total of $30,000 for her injuries ($15,000 from the other driver and $15,000 from her policy). If she purchased adequate underinsured auto insurance coverage, she could recover well over a half million dollars for her injuries.
Having sufficient auto insurance is especially important when the injured person requires ongoing and future medical care. With today's depressed economy and high jobless rates, many people do not carry health insurance. In this situation, severely injured people may have to spend their life savings to get necessary medical care and if they have no savings, may have to resort to public assistance or Medicaid. Medical doctors often do not accept Medicaid leaving the severely injured victim in a bad situation.
For more information about purchasing the proper amount of auto insurance, contact the Pennsylvania car accident lawyers at Saile & Saile LLP. As a public service, the Law Firm of Saile & Saile LLP will answer your auto insurance questions if you contact us through our personal injury website. If you have been injured, order or quickly download a complimentary copy of Michael L. Saile, Jr., Esq.'s Pennsylvania auto accident book titled "Don't Crash Again" to learn exactly what to do after an accident and more importantly learn about the mistakes you can make that could harm your case.