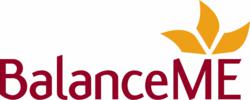 Many of our campers suffer from depression and a variety of emotional challenges that are linked to numerous life stressors and manifest through weight gain. - John Gordon, BalanceME CEO
Asheville, NC (PRWEB) April 09, 2013
BalanceME, leading summer weight loss camps for treatment of overweight and obese, joins the nation's healthcare professionals in bringing awareness to the negative effects of stress during National Stress Awareness Month.
The American Institute of Stress reports that up to 90% of doctor's visits are related to stress. During stressful situations the body releases a stress hormone called cortisol. Prolonged overexposure to cortisol increases the risk of heart disease, depression, and a variety of health related illnesses including obesity, An inability to manage stress successfully also leads to low motivation, in turn creating low activity lifestyles.
At BalanceME summer weight loss camps campers lower their stress by learning healthy coping skills in individual and group counseling sessions. These counseling sessions allow campers to address the emotional components that often accompany obesity while also building camper confidence and motivation. By pairing counseling with healthy eating and exercise, BalanceME campers lose weight and improve their overall health as well, thereby lowering some of the stress placed on their bodies.
"Many of our campers suffer from depression and a variety of emotional challenges that are linked to numerous life stressors and manifest through weight gain," say John Gordon, BalanceME CEO. "Being able to teach our campers healthy coping skills for stress give them tools for the rest of their lives, improving their overall health and quality of life."
BalanceME teaches campers to manage stress effectively by supplementing unhealthy coping skills like overeating or excessive sleeping with healthy coping skills like exercise, talking with a friend, and new interests and hobbies. BalanceME also uses an approach called Cognitive Behavioral Therapy (CBT) which allows campers to connect their thoughts with their behaviors. These skills are effective for campers beyond their time at summer weight loss camp and useful for stress management in school life, school, family life, and adulthood.
"We are proud to support Stress Awareness Month by helping our campers learn lifelong copying skills," continued Mr. Gordon, "Combined with our camper's weight loss, these coping skills form a powerful combination for dealing with stress."
Families interested in enrolling their child at BalanceME can contact John Gordon at 800-975-0435 or visit our website,http://www.BalanceME.com, for more information.
###
BalanceME health camps (http://www.BalanceME.com) were created in response to the growing obesity epidemic and the unmet needs for a realistic, scientific, and personalized approach to fitness and weight loss. The BalanceME approach, called the ME Plan, is designed to Motivate & Educate on diet + activity + lifestyle changes. Founded by professionals and guided by experts who provided leadership to some of the largest behavioral health, mental health, and treatment programs in the country, BalanceME is working to become the leader in fitness and weight loss programs. BalanceME operates three summer camps in Cape Cod, Massachusetts, Dallas, Texas, and Santa Cruz, California. For additional information please visit http://www.balanceme.com or call 800-975-0435.