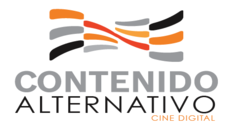 The Network is ready to start electronic delivery
Mexico City, –
5 April 2013 (PRWEB) April 10, 2013 -- Contenido Alternativo today announces the launch of its DCP electronic delivery service to 282 Cinepolis complexes in Mexico completing its offer for integrated digital cinema distribution services in the country. During 2013, the network will be deployed in the rest of the Latin American territories.
The network has been in operation since 2010 facilitating the distribution of Alternative Content programming for Cinepolis including the ground-breaking, worldwide LIVE 3D broadcast of the South African FIFA World Cup Championship, the WWE Series, the Champions League and The Metropolitan Opera among others.
The company has successfully completed network deployment and testing phase making Cinepolis the first exhibitor in the region with electronic reception capabilities and Contenido Alternativo the first Digital Cinema service provider fully integrated for Digital Cinema electronic delivery, replication and distribution in the Latin America region.
"This Network offers studio clients and local distributors a single point of contact for all of their Digital Cinema Distribution needs and at the same time will offer Cinepolis significant efficiencies for content reception" said Juan Manuel Borbolla, CEO of Contenido Alternativo. "The network is built with state-of-the art technology allowing many other digital content services for distributors and exhibitors".
Contenido Alternativo offers a suite of services including tracking, digital cinema content mastering and distribution. Leveraging a hybrid distribution platform comprised of leading physical and electronic distribution mediums, Contenido Alternativo delivers its customers' content to digital cinema screens in Mexico, and continues to grow its digital cinema distribution footprint in Latin America.
-ends-