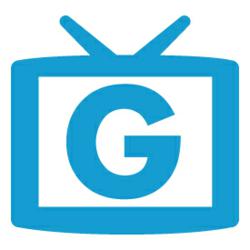 (PRWEB) April 09, 2013
GTV Corp today announced the launch of GTV.COM (http://www.GTV.com) – an intelligent digital video service that aggregates the content from sites like YouTube, Vimeo, Daily Motion, Vevo and Facebook, into one convenient interface where users can browse and search videos across all platforms at once. The GTV service also features a wide variety of original content produced by GTV Studios and third-party programming partners who distribute their content through the GTV platform.
With billions of indexed videos, GTV's proprietary 'personalization algorithms' utilize social graph data and usage patterns to automatically curate custom video networks for each individual user. "GTV is tightly integrated with Facebook and Google+ to enable a highly personalized experience," says founder and CEO, Ken Mayer. "Similar to music services like Pandora, the system learns what you like and what you don't – simply by logging in and using it."
GTV is available on any connected device, providing seamless access to the service from anywhere. The platform that powers the service supports delivery of both VOD and live broadcasts, which can be syndicated beyond GTV.COM to thousands of websites and/or embedded in social media pages. Other key features of the GTV platform include advanced in-video advertising capabilities, adaptive bitrate streaming to multiple devices, DRM, and in-depth audience analytics.
The GTV platform offers content producers a powerful new channel to distribute and monetize their programming – both through GTV.COM and the global network of sites in the GTV content syndication network. "We are working with a number of leading content producers to distribute and monetize their existing programming – both digitally and through various international television outlets," said Mayer. "We are also working with content producers to arrange financing to produce new material."
For advertisers, the GTV platform represents a hyper-targeted and more organic way to reach consumers. "Advertisers are now realizing that branded content, or so called advertainment, is a very effective way to reach their target consumers – especially Millennials who consider traditional advertising intrusive," speculates Mayer. To service growing demand, GTV and its content partners offer turnkey solutions to create and distribute engaging branded content campaigns that are highly effective at transmitting a message to consumers without being obtrusive or disrupting the user experience.
"We have relationships with brands who are looking to sponsor original content on one side, and content producers seeking new ways to monetize their programming on the other," says Mayer. "Matching the two creates value for both sides, and even more so for their respective consumers."
GTV Studios has announced plans to produce and acquire original content to be distributed on the GTV platform, including live broadcasts of high-profile live events this summer and several episodic series with various co-production partners, including veteran Hollywood producer Christine Peters, PK4 Media, Engage BDR, DG Entertainment, and Alphabird Studios. Other content partnerships include Real Gravity, Flingo, and Associated Press.
GTV currently generates revenue primarily from advertising related sources and fees charged for access to premium content channels. Similar to how Google monetizes its search service with sponsored links, GTV integrates 'sponsored videos' alongside contextually relevant content. "We believe that CPC/CPV video ads are a more organic way to reach consumers and a real value for advertisers who can target only those people interested enough in something to click on and watch a video about it." says Mayer.
"Our long-term objective is to position GTV as a premier digital media brand," says Mayer. "In terms of what's next – we see huge opportunity in the connected TV space. The global television business is on the cusp of the biggest technological upheaval since the introduction of cable almost thirty years ago," he continued. "We believe that IPTV will soon fundamentally change how billions of people find and watch their favorite content, and forever transform how advertisers interact with consumers. Like other disruptive transitional phases, these events will create market openings for new brands like GTV to secure market share and even emerge as category leaders."
GTV Corp is privately-held and to date has been self-funded by entertainment and technology entrepreneur Ken Mayer, who founded the company in 2011. The company is engaging in conversations with potential strategic investors about participating in its angel round of financing. "After more than two years of R&D, we are very excited to announce the launch of GTV.COM and look forward to robust growth in the coming months." Mayer continued, "We are looking for all types of strategic partners and welcome people to get in touch if they see any synergy or something we could do together."
GTV Contact:
Alex Chen
GTV Corporation
Phone: 310-579-2778
Fax: 323-386-0886
Email: alexchen(at)gtv(dot)com