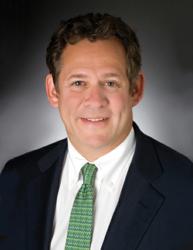 BlackRock is "…one of, if not the, most influential financial institutions in the world."
Milwaukee, WI (PRWEB) April 09, 2013
What is one good investment idea worth? Wealth managers, investment professionals and individual investors alike will be seeking the answer to that question at the fifth annual Make A Difference – Wisconsin Investment Conference on May 8 at the Pfister Hotel, 424 E. Wisconsin Ave., Milwaukee. Modeled after the popular Ira Sohn Investment Research Conference in New York City and Wall Street Week, the keynote speaker for this year's conference, Rick Rieder, managing director of BlackRock, joins another must-hear panel prepared to deliver top investment ideas and perspectives.
Fast becoming known as the "best little investment conference," the Make A Difference – Wisconsin event has featured some of the investment community's biggest names as keynote speakers: David Einhorn of Greenlight Capital in 2010, Bill Ackman of Pershing Square Capital Management in 2011, and Jim Chanos of Kynikos Associates in 2012.
BlackRock, a multinational investment management corporation headquartered in NYC, is the world's largest asset manager with roughly $3.8 trillion under management as of December 31, 2012. The company has been called "…one of, if not the, most influential financial institutions in the world." Rieder is Chief Investment Officer of BlackRock's Fundamental Fixed Income and co-head of Fixed Income Americas. Among his numerous activities, Rieder is a member of the Federal Reserve Bank of New York's Investment Advisory Committee on Financial Markets and has served as vice chair and member of the Borrowing Committee for the U.S. Treasury.
Three leading investment professionals from Milwaukee are also scheduled to provide a compelling investment idea along with market insights. They are Dafydd Lewis, CFA, Investment Analyst, Frontier Markets at Lloyd George Management, a part of BMO Global Asset Management; Charles A. "Chip" Paquelet, CFA, founder and portfolio manager at Skylands Capital; and Haruki Toyama, co-founder and president of Marcus Asset Management.
Premier sponsor of the event is BMO Financial Group. All proceeds from the conference benefit Make A Difference – Wisconsin, a nonprofit organization mobilizing hundreds of volunteer instructors to teach much-needed basic financial management skills to more than 5,000 students every year.
As it has every year, the Conference is expected be a sell-out. Registration is $250 per person on or before April 22 and $300 afterwards. For more information, and table or individual registrations, visit http://www.makeadifferencewisconsin.org.
ABOUT MAKE A DIFFERENCE - WISCONSIN
Make A Difference – Wisconsin, Inc. is a nonprofit organization dedicated to providing teens with the financial management skills needed for success. Volunteers from the local business and professional community deliver financial education consisting of three seminars focused on budgeting and saving, understanding bank accounts, and understanding credit cards, credit history/scores, and credit reports. More than 30,000 students have received the program in the seven years the organization has been in operation.