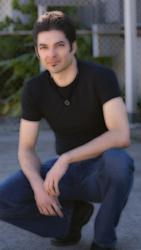 The ability to seduce a woman really lies in the ability that a man has to build anticipation.
San Mateo, CA (PRWEB) April 16, 2013
The first secret to seducing a woman involves doing some preparatory work and laying the foundation for a later encounter, according to Dating Expert Carlos Xuma in his recent report on the subject of seduction.
"If men can learn just one secret about seduction, it needs to be this," says Xuma in the report on how to seduce a woman. "The most effective, most electric seduction routine begins hours, maybe even days before two people even touch one another."
Seduction is much more than a physical prowess or ability or skill, Xuma says. It is also a mental skill that uses psychology and physiology on top of any existing chemistry.
"Setting the stage for a night of seduction should be started hours ahead of time," Xuma explains in his report on how to seduce a woman. "It doesn't have to be something very obvious or blatant. In fact, often a subtle hint at what is to come can work the very best."
Xuma's report not only gives examples of seduction routines that work, but also outlines specific ways to build seduction hours, even days ahead of time.
"They say that 90 percent or something of an orgasm is in the mind, well these theories and tips and secrets about seduction build on this premise and take it even further," Xuma says. "The ability to seduce a woman really lies in the ability that a man has to build anticipation."
This is done on both a macro and micro level, Xuma explains.
"On a bigger scale, this can be done by sending a sexy text or message early in the day talking about how sexy the woman is or how much the guy is looking forward to seeing her in that seductive red dress that she wears," Xuma says. "In that case, he is building her anticipation to see him while making her feel sexy and attractive. It works on multiple levels. On a micro level, seduction is all about how a guy touches a girl in order to build anticipation."
For instance, Xuma's report recommends that rather than move straight in for the kill, a guy can most effectively learn how to seduce a woman by taking his time in where and how he touches her.
"In many ways there is a strategy to touch. It takes into account how and where and when a guy should first touch a girl and what happens next," Xuma explains. "A guy who wants to be effective at seduction will learn this and then carry it out instinctively."
Carlos Xuma has spent more than ten years teaching hundreds of men important dating skills, such as how to flirt with girls, how to seduce a woman, and dating tips for guys. Xuma is the author of numerous articles and books, including The Bad Boy Formula, Secrets of the Alpha Male, the Girlfriend Training Program. He has appeared on ABC and CBS television, as well as Playboy radio.
For more information, visit Carlos Xuma's website at http://www.carlosxuma.com.