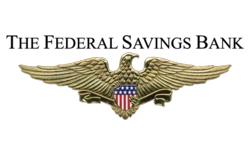 Lenders typically want to see 12 consecutive months of on-time payments.
Chicago, IL (PRWEB) April 09, 2013
When someone is considering taking out a mortgage on a home, one of the first things to determine is whether or not they will be able to pay for it each month. The Federal Savings Bank suggest that now is one of the best times to consider purchasing a home, however, not everyone is able to do so due to lack of finances or other economic woes. Although some lenders are making it easier for people with low credit scores to obtain a mortgage first-time homebuyers should make sure they will be able to finance the home before taking the big step, as a few mistakes could eventually result in some refinance difficulties.
"All indications are the economy is on the upswing," Credit.com reported. "While that's good news for the nation, continued recovery doesn't suddenly put more money in your pocket. Many homeowners lost jobs or took pay cuts in the wake of the economic crisis. One missed mortgage payment can stymie a refinance application. Lenders typically want to see 12 consecutive months of on-time payments. Diminished income can also make it tough to actually pay for the refinance, which like any mortgage loan comes with costs and fees. Self-employed homeowners will need at least 2 years of tax returns."
Questions borrowers should ask themselves
Anthony Sprauve, director of public relations for MyFico.com, told the source that it depends on whether or not a lender will report a borrower if a monthly payment is late. He added that consumers might be surprised to find out that the better their credit, the more they will be negatively affected if they don't make a payment on time. Barry Paperno, community director for Credit.com, suggested that some of the factors that will come into play regarding their payments is how long ago the most recent late payment occurred, how severe the late payments were and how many accounts on the credit report have late payments.
He added that it is important for consumers to stay up to date regarding their credit score, mostly due to the fact the amount of time the information will be on individual reports.
"And while any negative score impact from a late payment lessens over time, this information will remain on your credit report for seven years and can be expected to continue to impact your score, at least to some degree, for much of that time," he said.
While preparing and applying for a mortgage application can be strenuous, The Federal Savings Bank works to make the process as enjoyable as possible for all perspective clients. With decade low interest rates across all states the bank encourages all homebuyers to get at least pre-approved for a mortgage. For more information visit: TheFederalSavingsBank.com