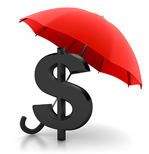 Sydney, NSW (PRWEB) April 10, 2013
The group's managing director David Curneen told Financial Standard that Virgin's insurance business has been a real success story: the group has doubled its insurance book in the past 12 months as more people sign up to get insurance.
Last September, the group launched Virgin Income Protection, which has the option to offer "unemployment cover". Those who take up the option are paid a monthly benefit for up to three months while they're looking for work, if they're made redundant, or if self-employed, if their business is declared insolvent.
This contrasts with offerings available to financial advisers where if the insured is made redundant, they don't receive any payouts but their premiums are waivered over an agreed period.
"We did quite a bit of research with our customers and the market place and we saw that there's not much competition in this space ... and where there is, the offerings are less transparent," said Curneen.
Virgin's income protection cover can start from around $30 per month depending on the applicant and those who want to take up the additional option of unemployment cover can expect to pay an additional 20% of their premiums.
"We were surprised by the level of take up. Two out of three customers are including unemployment cover as part of their Virgin Income Protection insurance cover, which is higher than what we expected," he said.
"Of those taking up Virgin Income Protection, 60% are male and 65% are aged between 28-47, which is consistent with the core Virgin target audience."
Naomi Rosenthal, financial planning consultant at Tudor Investassure, said that a couple of her clients have enquired recently about getting income cover, prompting her to look new offerings in the market including Virgin's product.
"It is unusual in that it pays up a benefit when you're made redundant but I always recommend that my clients look at the conditions and restrictions within any given insurance product."
For example, the Permanent Disability Cover conditions within the Virgin offering is very different to those offered by other insurers in the market so the client needs to understand what really suits their personal situation.
In response, Curneen said that their products are very competitive and, identifying more gaps in the market, Virgin will soon offer home and contents cover to ultimately have a full insurance suite for clients.