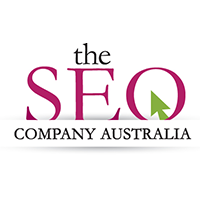 The result is increased targeted traffic from the search engines.
Perth, WA (PRWEB) April 29, 2013
Search engine optimization (SEO) is the practice of analyzing a website and increasing its rankings for target keywords using on-site and off-site optimization techniques.
The result is increased targeted traffic from the search engines.
Companies that incorporate search engine optimization (SEO) into their marketing budgets see huge returns on their investments. But competition is fierce for online traffic, particularly for more valuable keywords.
Being competitive online requires a more holistic approach that involves more than just improving rankings in the search engines. Leveraging social media and having listings in local business directories is becoming increasingly important to reach the right market.
What does this mean for local businesses?
One of the biggest struggles that local businesses often face is reaching their target audience. Fortunately, search engine marketing makes this a breeze as people right in your city are performing searches for products and services that your business offers.
Capturing and converting just a portion of this traffic can provide a steady stream of leads and sales for your business.
Local SEO packages: Get your business ranked on the first page of Google for keyword phrases your potential customers are using within your immediate local area.
Social media management: Connect with an even wider audience by leveraging social networks such as Facebook and Twitter.
Google Analytics: We provide weekly reports that show in detail how your SEO marketing campaign is performing.
Pay-per-click (PPC) management: Our PPC management services bring even more targeted traffic to your business through strategic advertising.
SEO is very much alive; as the fact remains that websites all compete for valuable rankings in the search engines. Take your business to the next level by hiring our professional SEO marketing services.
About The SEO Company Australia
The SEO Company Australia is the leading SEO firm in Australia. The company offers a variety of marketing packages and services all designed to boost visibility in the search engines. To find out how your business can benefit from our services, contact The SEO Company today or visit one of our new offices in person.
Perth
105 Charles Street
West Perth
WA 6005
1300 783 334
Sydney
L1, 7/11 Lord Street
Botany
NSW 2019
1300 783 334
Melbourne
328 Flinders Street
Melbourne
VIC 3000
1300 783 334