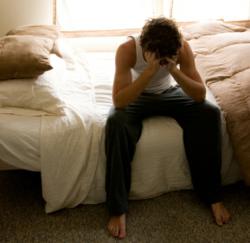 The Futon Shop is a vertically integrated retailer that manufacturers over 33 organic and green mattresses from start to finish.
San Francisco, Ca (PRWEB) April 09, 2013
America's Largest Organic Futon mattress manufacturer and retailer, The Futon Shop, responds to the April 8th article, "Expert Looks At Myths Surrounding A good Night's Sleep" published by CBS Local Miami News.
Dr. Daniel Buysse, with the University of Pittsburgh's Sleep Institute, debunks a few myths in the April 8th 2012 CBS Miami News article, "Expert Looks At Myths Surrounding A Good Night's Sleep."
A new myth that turns out to be true according to Dr. Daniel Buyesse is that a lack of sleep increases obesity. "There's actually quite a bit of evidence linking very short sleep to obesity and to the tendency to gain weight overtime," said Dr. Buysse. A myth that Buysse says is wrong is that it does matter what time of day you sleep. Human beings have biological clocks that want us to sleep at night, according to Dr. Buysse who added that we just don't sleep as well during the day.
The myth surrounding sleeping in a cool room is interesting. According to Buysse, the ideal sleep temperature should be around 65 to 75 degrees. For some 75 may just be too hot, while other find it perfect. So the myth with having a room cool depends on the each person and their body temperature.
Plenty of studies have come out supporting wine as a great way to fall asleep, but Buysse says, "Alcohol does help people to sleep, but it turns out that it's only partially true. The problem with alcohol if you use it as a sleeping pill at bedtime," said Dr. Buysse, "Is that it doesn't last that long and people tend to wake up and have insomnia in the middle of the night."
The best myth that was not true is that naps are a waste of time. According to the article, naps are a great way to reenergize and that an increase in naps means that the brain needs more sleep.
The Futon Shop works hard to manufacture the highest quality organic futon mattress for a better night's sleep. These myths are a great way to decrease insomnia and other sleeping disorders. It is with great importance that research should be conducted more into sleep issues.
By using bio-based soybean foams and memory foams, natural chemical free latex, wool and organic cotton, The Futon Shop is making its mattresses, sofa beds and organic furniture comfortable as well as good for the environment. Organic futon latex mattress ingredients act like a regulator for the body temperature. With latex, organic cotton, and organic wool, ingredients in these futon mattresses stay warm in the winter and cool in the summer. These organic futon mattresses naturally wick away moisture as well, which also increases the life of the high quality mattress. The process from these natural ingredients create a calmer heart rate due to lower humidity next to the skin, and provides for an optimal skin temperature that allows for a great nights' rest.
A major reason why sleep issues occur has to do with stress creating that safe place when entering the bedroom to sleep. The bedroom is the most sacred place in the home and is where families refresh and rejuvenate their minds and bodies to get ready for the next busy day. A better night's sleep ensures a more relaxed and stress free day, which everyone needs today.
About The Futon Shop:
The Futon Shop is a vertically integrated retailer that manufacturers over 33 organic and green mattresses from start to finish. The company dates back to 1976 led by Suzanne Diamond and her team of specialists dedicated to producing eco friendly furniture and bedding. Their mission is to produce the best eco-friendly/chemical-free Organic and Natural futons, organic futon mattresses, futon covers for sofa beds, futon frames, and platform bed frames that promote better healthy living and a good night's sleep for all.
Organically yours, The Futon Shop