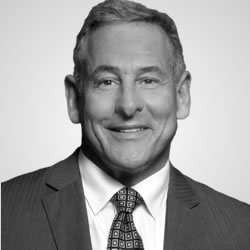 Mr. Wigger has unmatched experience filling positions on public, private and non-profit boards with diversity candidates.
Houston, Texas (PRWEB) April 10, 2013
Alder Koten, Inc. the talent advisory firm focused on helping clients acquire, develop and transition leadership talent, today announced that Clement Wigger has joined the firm as the Managing Partner for the firm's CEO & Board Practice. He will be based in Alder Koten's office in Dallas, TX.
Mr. Wigger has unmatched experience filling positions on public, private and non-profit boards with diversity candidates. He joins Alder Koten from CW and Associates, a firm he founded to better serve the needs of his multinational client base with global operations as well as to add focus to his corporate board diversity practice.
His prior experience in executive search includes serving as the Executive Vice President, Latin America for Shore Consulting of Mexico City and Executive Vice President for JobPlex, an affiliate of DHR International.
Mr. Wigger's extensive executive management and international marketing experience includes tenure in Mexico City, serving as Vice President of Latin America for an international cosmetics firm based in New York, New York where he successfully developed entry strategies for its products in emerging markets throughout Latin America, developing and executing all marketing strategies and sales activities for the brand, including enhancing brand presence among thirteen diverse distributors in the region.
Mr. Wigger holds a BA in Organizational Management from Antioch University and an MBA in International Management from the Thunderbird School of Global Management. Clement is bilingual in English and Spanish.
"Clement's credentials, relationships and understanding of the issues driving today's boards, combined with his keen understanding of the executive talent management issues cutting across several markets, borders, and industries, will be a great fit for Alder Koten and our clients," said Silvia Flores, Founder, and Partner in Alder Koten's Houston office. "With a rich history of personal and professional accomplishments, Clement is a true leader who will help enhance our firm's capabilities."
"His distinguished and stellar record in board director placements will greatly benefit our client base," said Daniela Gomez, Managing Partner of Alder Koten's office in Colombia. "Clement, together with Jorge Davalos, will continue to build upon our cross-border relationships with multinational organizations."
Mr. Wigger can be reached at clement.wigger(at)alderkoten(dot)com or +1 (214) 556-3860 Ext. 813.
About Alder Koten
Alder Koten helps clients acquire, develop and transition leadership talent through a combination of research, executive search, cultural & leadership assessment, and other talent advisory services. For more information about Alder Koten, please visit http://www.alderkoten.com/