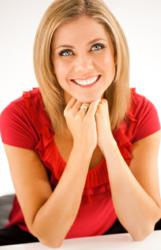 So really what this all boils down to is all about building a network with site owners that have topics that are relevant to you and your business.
Sydney, Australia (PRWEB) April 10, 2013
In an online world where a new blog is created every six seconds, it is very important to know what people are looking for in order to make sure an online marketing campaign is successful. The amount of information provided is not always the key to achieving wide online recognition; sometimes all that is needed is using the right channel to reach the audience.
"I asked our attendees what type of content they most like to consume", says Fiona Lewis, founder and CEO at Super Savvy Business Australia, in the beginning of her latest SEO and Traffic Word of the Week release. She continues, "the overwhelming response came back that most people would prefer to watch a short video - especially amongst the younger crowd."
This is how Ms Lewis introduces her audience to the problem she is about to tackle in her new video release: How can online business owners get the attention they want from the right audience? Ms Lewis warns on the importance video marketing is starting to play in a world where the audience "is not getting any younger" and where "the crowd are moving into corporate, they are moving into business, they are starting their own businesses as well".
As the Super Savvy Business CEO puts it, creating videos might not be the cup of tea for many entrepreneurs, but nothing compares to the experience they can get through practice.
Another idea that Ms Lewis analyses in her Traffic and SEO Word of the Week video release is that of PR, or PageRank. A recurrent problem, the question of how to earn relevant backlinks is always lingering in the minds of online business owners. Ms Lewis comes forward and helps these people by sharing 4 ways in which they can earn links and improve their PR.
Among the things she discusses are the issues of creating content that everybody loves, and creating an industry spotlight. To see all four tips on how to get relevant content and how to earn backlinks from authoritative websites, go to the article on Super Savvy Business.
Finally, very close to the end of the video release, Ms Lewis warns on the importance of supervising the SEO company to which entrepreneurs outsource their websites. "Make sure that they are taking this approach of building from relevant and authoritative sites", says Ms Lewis, "as opposed to sites that are not really relevant to you and they are just building on quantity rather than quality."
Also, Ms Lewis emphasises the importance of being part of a membership program where various online marketing and SEO techniques are taught by internet marketing experts. Ms Lewis suggests that such a membership program is Savvy Mastermind - where online business owners can learn to implement white hat link building techniques.
For more information about ways to create content the market wants and about relevance being the new PR, visit the article on Super Savvy Business.