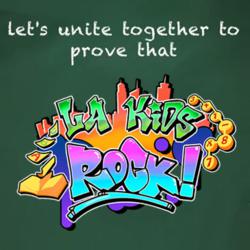 Los Angeles (PRWEB) April 09, 2013
Skoolbo is currently being considered for a grant as part of the LA2050 project spearheaded by the Goldhirsh Foundation. The team proposes "LA Kids Rock!", a special event for elementary school children in Los Angeles to come together in fun reading and math games.
Shane Hill, Skoolbo Founder, said: "A successful "LA Kids Rock!" will not only benefit the children of Los Angeles, but all children by helping us take another important step towards our dream for every child to learn to read and gain confidence with numbers. We hope to expand this concept greatly in 2014."
LA Kids Rock! will mobilize community role models and celebrities to help motivate the children. The event will be completely free of charge for the more than 1.2 million elementary school children in the Greater Los Angeles Area (Los Angeles, Orange, San Bernardino, Riverside and Ventura counties).
LA Kids Rock! will be based on two fundamental premises:
1) Children do best when learning is fun.
2) Positive affirmation is essential.
The Goldhirsh Foundation has created LA2050 with an aim to build a better Los Angeles by the year 2050. The My LA2050 challenge invites companies and organisations to come up with the most innovative and creative ways to tackle Los Angeles' biggest challenges, among which is education.
Cast your vote at http://bit.ly/10O8d9r
The Skoolbo Dream
Our dream is that every child learns to read and gains confidence with numbers... these are life's essentials. We believe technology can dramatically help and that the best way to do it is to make it lots of fun and to make it free!
More information can be found at http://www.skoolbo.com