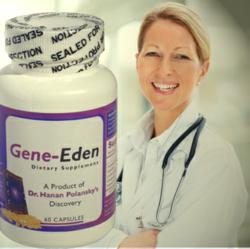 I don't feel that urge to push for an 11 or 12 year old kid to have the vaccine…normally I would've been much more supportive of an 11 year old child getting the vaccine, until I heard from Dr. Harper that it wears off after 5 to 6 years. - Dr. OZ
Rochester, NY (PRWEB) April 10, 2013
polyDNA has learned that parents' resistance to Gardasil increased by eleven percent in two years. (1) Major reasons include "ongoing concerns… over safety and side effects" and the belief that "vaccines are inappropriate for their child's age", "vaccination was not recommended by a physician", and the belief that "their child is not sexually active."
The bottom line, according to the study, was that doctors are "increasingly recommending adolescent vaccines, (and) parents increasingly intend not to vaccinate female teens with HPV (vaccine)."(1)
"I think it is telling that parents don't want to vaccinate their preteens with Gardasil or Cervarix. It's just not common sense to vaccinate preteens when there are studies out that say the vaccines are only good for five years or so. That means that if a kid gets one of these vaccines when he or she is 11, it stops working when that kid is 16. (2) Great! It stops working right when the teen is most likely to be experimenting sexually. I mean, even Dr. Oz, a major TV medical personality, has come out recently suggesting that it's a good idea to delay the HPV vaccination." – Mike Evans, polyDNA
"My sense …is that I don't feel that urge to push for an 11 or 12 year old kid to have the vaccine…normally I would've been much more supportive of an 11 year old child getting the vaccine, until I heard from Dr. Harper that it wears off after 5 to 6 years. So, since the peak time of intercourse is a little bit later, maybe you want to stall the decision about a vaccine until, let's say, 14 years of age." – Dr. OZ (3)
In light of these findings, polyDNA recommends that parents and doctors learn more about Gene-Eden-VIR, a safe, natural HPV remedy with no reported side effects that is designed to boost the immune system against the latent HPV virus.
A recent post marketing clinical study showed that 70% of Gene-Eden-VIR users reported a reduction in HPV symptoms, including genital warts and cervical dysplasia. The results of this study here: http://www.cbcd.net/Gene-Eden-VIR-Clinical-Study.php.
To learn more about Gene-Eden-VIR, the only all natural, HPV remedy with scientific backing on the market today, visit: http://www.gene-eden-kill-virus.com.
References:
(1) http://pediatrics.aappublications.org/content/early/2013/03/12/peds.2012-2384.abstract
(2) Tomljenovic L and Shaw CA, Human Papillomavirus (HPV) Vaccine Policy and Evidence-Based Medicine: Are They at Odds? Annals of Medicine December 22, 2011
(3) http://www.huffingtonpost.com/news/gardasil-vaccine
###
polyDNA is a biotechnology company that develops dietary supplements using the unique scientific method developed by Dr. Hanan Polansky, which is based on Computer Intuition.
In addition to his unique scientific method, Dr. Polansky published the highly acclaimed scientific discovery, called Microcompetition with Foreign DNA. The discovery explains how foreign DNA fragments, and specifically, DNA of latent viruses, cause most major diseases.
polyDNA developed Gene-Eden-VIR, an antiviral natural remedy that helps the immune system kill latent viruses.