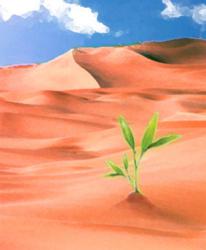 collectively these elements will offer the UK public assurance they need to start the spending
London (PRWEB UK) 9 April 2013
All too often we don't see something until it's upon us and all too often the economy runs well ahead of those 'calling' its health. Politicians and economist are equally terrified of peer group mockery and therefore, despite best efforts to convince us to the contrary, they move en-mass like sheep in a face saving effort; scared to move outside the collective wisdom for fear of being picked off by wolves (perhaps the national press in this instance).
Despite the reluctance of these 'experts' to call sight of the 'green shoots of recovery', signs are that the UK economy is perhaps exiting the credit hangover and we might be willing to dust off our credit cards again.
In Q1 2013, the UK housing market saw the highest level of sales for three years, whilst the Royal Institution of Chartered Surveyors reported that estate agent are in buoyant mood and the Centre for Economics and Business Research predicts average prices could jump by £50,000 over the next 5 years.
On the employment front, the accountancy firm, BDO's Employment Index moved to a 19 month high – indicating more firms were planning to hire staff in the near future.
The BDO report came tempered with cautionary notes on the state of UK manufacturing, turnover expectations and business performance, but together perhaps these, surprising upbeat, reports indicate that the winds are changing – or at least become less choppy?
A compareandsave.com spokesperson commented:
"Individually these findings are positive and must be welcomed. Whether they collectively point to green shoots is difficult to say. What seems to be true is that the seeds are there for a consumer recovery. There are great personal finance products available to help consumers manage their finances, employment seems to be ticking up and increasing house prices always seem to inspire confidence. Hopefully collectively these elements will offer the UK public the assurance they need to start the spending, which will help foster the UK recovery."