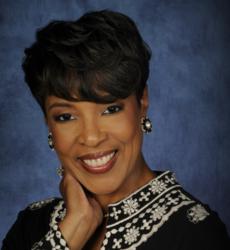 Before you can attain financial assets, you must put your mind to it. Set goals, have and stick to a plan, and be willing to make sacrifices.
Sugarland, Texas (PRWEB) April 09, 2013
According to the National Association of Home Builders and First American Improving Markets Index, the U.S. housing market has experienced seven consecutive months of gains and leveled out this month. Purchasing a home is a crucial step in laying a concrete foundation for financial stability and wealth accumulation. As the housing and job market continue to improve, now is a great time to make home ownership a reality.
"Most people want to jump right in to wealth accumulation through savings, real estate, investments, business ownership, annuities, and retirement savings. Yet, you can't put a roof on something without having a foundation first. Building wealth requires a process and a plan," says Carla Cargle, author and owner of the Financial Truth.
Cargle recommends the following tips when purchasing a home:

Stay within budget. The general rule of thumb is that an individual can afford a home that's three times their annual household income. As well there are many home mortgage calculators available online to estimate your monthly mortgage payment.
If there are two middle – upper income breadwinners in the house, it is best to base the mortgage on one person's income and save the other person's salary. Who said you have to spend all the money that you earn.
Determine how much money is needed and by what date. Assume that 22-23% of the home price will be needed up front for the down payment and closing costs. (Though it is common to ask the seller to cover the closing costs.)
Pay off debts and avoid carrying any balance on credit cards. Do not make any major purchases within 6 months to a year before purchasing your home. i.e. car, furniture….
Save at least three - six months of housing payment. This will give you peace of mind after your purchase.
Understand the meaning of an escrow account. Will your property taxes and insurance be escrowed? If not you will be responsible for paying these expenses yourself.
Automatically deposit a portion of the paycheck to a separate "home fund" account to cover unexpected expenses and taxes / insurance if not escrowed. Consider opening an account with the company sponsored Credit Union if available.
Know the type of mortgage that best fits your budget needs. Ex. 30 year term, 15 year term. What are the best interest rates available from lenders.
When going to buy, come to the table pre-approved for a mortgage and ready to put 20% down. This signals a position of power and makes individuals more attractive to the seller.
Choose the right agent. Pick one who is skilled at negotiations. It's a competitive market right now so pick someone who is up for the challenge. Finally choose a realtor who knows the area.
"These tips are a starting point for saving for and eventually purchasing a home. But remember that money and assets are a byproduct of your mindset. Before you can attain financial assets, you must put your mind to it. Set goals, have and stick to a plan, and be willing to make sacrifices. The wealthy are wealthy because they have made wise choices and focus on accumulation, not consumption," says Cargle.
About Carla Cargle and T.F. Truth
Carla, a Financial Advisor, Author and Professional Speaker, has committed her life to economically and financially empower the community. She is a graduate of Hampton University in Hampton, VA. She has been a practicing Financial Advisor since 1992.
In 2002, Carla founded Genesis One Wealth Builders, a Financial Advisory Firm with an emphasis on Retirement Planning and Corporate Financial Education Training.
As an Advocate for Economic and Financial Empowerment across the country, Carla is a frequently featured television and radio guest throughout the United States, and has been featured in national publications.Carla serves as a featured Financial Contributor for Houston's major television networks. She has served as a Judge for the Miller Coors Urban Entrepreneurial Business Plan Contest since 2008.
Carla is the author of "The Financial Truth" ™ book series and the National Urban League's nationally acclaimed Economic Empowerment program entitled, "Know Your Money". Programs written and taught by Carla have impacted over 1 Million Americans since the year 2002.
Carla hosted the internationally applauded internet talk radio show; "The Financial Truth with Carla Cargle" on the VoiceAmerica network in 2007 reaching listeners around the world.
Carla is a member of the National Association of Insurance and Financial Advisors where she has served on the Board of Directors, Houston chapter. In addition Carla has been a qualifying member of the Million Dollar Round Table. She is featured in the 2007 inaugural edition of Who's Who in Black Houston. Carla is celebrated with awards and honors throughout her community.
Preview the new E-Book.
Sign up to receive Carla's Wealth e-Inspirations. Visit http://www.carlacargle.com.
Cargle available for interviews.