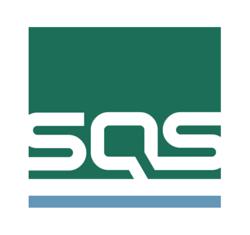 I will talk about the latest trends and technologies and how these affect the software testing industry with a particular emphasis on performance testing
Naperville, IL (PRWEB) April 10, 2013
Software Quality Systems (SQS), the world's leading specialist in software quality, has announced its presence as an exhibitor and platinum sponsor at the Quality Engineered Software and Testing Conference (QUEST) in Chicago, IL from April 15-19th, 2013.
To set a meeting with SQS at QUEST 2013, please contact Scott Thomas, scott(dot)thomas(at)sqs(dot)com or visit SQS at booth 20 and via http://www.sqs.com.
At QUEST 2013, Jeff Schmidt, Chief Operating Officer of SQS USA, will discuss 'Global Performance Testing Trends' and highlight how software testing is becoming ever more important in the world of cloud and mobile computing, offshoring and virtualization.
"The IT industry is changing and software testing professionals have to be ready to adapt to these changes if they want to stay successful. In my presentation, I will talk about the latest trends and technologies and how these affect the software testing industry with a particular emphasis on performance testing," says Jeff. The presentation will take place on Wednesday, April 17th at 1:00pm CT.
In addition to the presentation, SQS is a platinum sponsor and will also showcase its software quality and testing services at booth 20, where visitors can see performance and automation demos run by the company's experts.
As the global market leader in the field of independent quality assurance and testing, SQS offers a wide range of services including:

Software testing for projects
Improving development processes in IT projects
Requirements verification
Specialized consulting services
Managed Services for software systems in operation and maintenance
QUEST takes place in Chicago, Illinois, and is among the most important conferences for the software industry, visited by IT professionals, thought leaders and evangelists who want to deliver quality software. The conference and expo is a great platform to learn about new technologies, trends through keynotes, classes, panel discussions, while workshops, discussion groups and networking events offer a hands-on view on the latest developments in the industry and beyond.
For information on SQS: http://www.sqs.com
For information on QUEST: http://www.qaiquest.org/
About SQS Software Quality Systems
SQS is the world's leading specialist in software quality. This position stems from 30 years of successful consultancy operation. SQS consultants provide solutions for all aspects of quality throughout the whole software product lifecycle driven by a standardised methodology and deep experience in various industries. SQS has its US headquarters in Naperville, IL. The company employs approximately 2,400 people. In 2012, SQS generated revenues of US $273 million+.
More information:
SQS USA
Marianne Benson
1548 Bond Street | Suite 100
Naperville, IL 60563 USA
Phone: +1-630-357-9000
Email: Marianne(dot)benson(at)sqs(dot)com
Internet: http://www.sqs.com
Press contact:
Vitis PR
Ranbir Sahota
68 Caroline Street
Birmingham, West Midlands, B3 1UG
Phone: +44-121-242-8048
Email: ranbir(at)vitispr(dot)com
Internet: http://www.vitispr.com