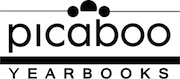 South Lake High School was able to turn around their $10,000 deficit and now stands to make $30,000 in their first year of signing a contract with Picaboo Yearbooks.
Menlo Park, CA (PRWEB) April 11, 2013
Picaboo Yearbooks announced the first video in their new series of Success Stories, featuring schools that have had great success working with the fresh face of yearbook providers.
The first video depicts South Lake High School and their compelling story of the challenges of working with the old, out-dated yearbook system. Kelsey Arons, South Lake's Yearbook Advisor who went on to receive the Teacher of the Year Award, gives us a glimpse into the troubling debt South Lake had accrued simply from unsold yearbooks before adopting Picaboo Yearbooks. It's a grim glimpse, but the journey to the payoff is well worth it for South Lake High School.
The highlight, or dark shadow (depending on how you look at it), of the video is a behind-the-scenes look at the "yearbook classroom" where ceiling-high, jam-packed shelves of unsold yearbooks from years past and thousands in non-recoupable dollars now sit collecting dust. It's unsettling to say the least.
Enter Picaboo Yearbooks. English Teacher, Scott Bokash said it best, "We live in an à la carte world. We want what we want, and we want it when we want it." Picaboo Yearbooks hinges it's own success on this very school of thought. By taking the guesswork out of how many yearbooks to pre-order, the financial-risk associated with producing yearbooks is completely removed. All Picaboo Yearbooks are printed on-demand, meaning no minimum orders and no leftovers. And what was once a money-pit for schools is now a way to earn funds.
"South Lake High School was able to turn around their $10,000 deficit and now stands to make $30,000 in their first year of signing a contract with Picaboo Yearbooks," says President, Bryan Payne. "Imagine the possibilities for other schools in a similar predicament."
Fortunately for the schools across the nation who can relate to South Lake's hardships, there is a solution with Picaboo Yearbooks. "We have local yearbook reps nationwide that are bringing our innovative yearbook technology to schools everyday." Continues Payne, "There are still territories available for 'salespreneurs' interested in owning their own business, who want to help schools in their community be a part of the yearbook revolution. It's a win for everyone involved. South Lake's story is a testament to that."
Additional information about Picaboo Yearbooks can be found at http://yearbooks.picaboo.com/ or to learn more about becoming a dealer, visit http://yearbooks.picaboo.com/dealers/.
About Picaboo Yearbooks:
Picaboo Yearbooks is a division of Picaboo: a premier provider of photo books. Picaboo Yearbooks believes that every school and student deserves a great yearbook, and is revolutionizing the yearbook industry through easy-to-use web app technology that empowers customers to: easily collaborate and create a personalized yearbook in no time; order as few or as many yearbooks as they need for the same affordable price; and have their top quality yearbooks shipped within three weeks. Schools and other customers can also create a professional, feature-filled eYearbook at no-cost, and easily setup a storefront to sell and manage yearbook sales online. Learn more at http://yearbooks.picaboo.com/.