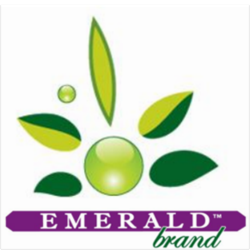 We are proudly and proactively demonstrating that a thriving business can be cost effective and eco-friendly without sacrificing quality.
Syosset, NY (PRWEB) April 11, 2013
Emerald Brand, a leader in environmentally friendly office, break room and disposable products for your home and business, and Hornblower Cruises and Events announced today that they are proactively working together to comply with the proposed ban on foam that Mayor Bloomberg is introducing for NYC.
Both Hornblower Cruises and Events and Emerald Brand recognize the importance of the recent announcement by Mayor Bloomberg to ban foam products in NYC. In an effort to proactively comply with this ban and hopefully set an example for other NY based companies to follow, Hornblower has partnered with Emerald Brand to use alternative products on their innovative NY based Hornblower Hybrid boat.
"We are so proud to partner with Hornblower, a pioneer in eco responsible cruising, to provide quality products for Hornblower passengers that are not harmful to the earth," said Ralph Bianculli Jr., Director of Emerald Brand. "With the use of products such as our clay-coated paper plates and 3-compartment plates made from Bagasse, a sugar cane pulp alternative to traditional foam made products, we are proudly and proactively demonstrating that a thriving business can be cost effective and eco-friendly without sacrificing quality. By using just one case of our 9" clay-coated paper plates Hornblower is preventing 31.2 pounds of Styrofoam from ending up in a NYC landfill." stated Ralph Bianculli Jr.
This partnership strengthens Hornblower's commitment to protecting the environment by purchasing green products, implementing recycling programs and sailing the innovative Hornblower Hybrid boat, America's largest commercial hybrid vessel. As a pioneer in sustainability, Emerald Brand is uniquely able to provide eco-friendly and USDA BioPreferred certified products that serve the needs of passengers on the New York Hornblower Hybrid, while maintaining Hornblower's commitment to protect the beautiful places where we live and work.
About Hornblower: Hornblower Cruises & Events is a subsidiary of Hornblower, Inc., one of the largest charter yacht, dining cruise and eco-tour companies in the country. The company operates America's first hydrogen hybrid commercial vessel, the Hornblower Hybrid. Designed as a premier venue for dinner cruises and private events, the vessels offer a variety of configurations for capacities up to 1,200 guests. For more information visit: http://www.hornblower.com/pressroom
About Emerald Brand: Emerald Brand is the leading manufacturer of office and home products and is committed to providing cost-neutral conversion initiatives for businesses such as hotels, restaurants, corporate offices, educational institutions and more. Emerald tree-free products are less expensive than their traditional counterparts because they're made from Bagasse, or sugar cane pulp, which is a rapidly renewable, cost-effective alternative to traditional materials. Emerald Brand products are also available for consumer purchase at http://www.EmeraldBrand.com.