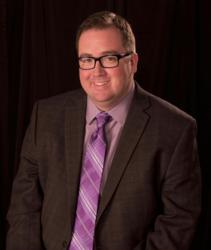 I am a fighting warrior for healthcare. To be among one of the recipients of this award was a true honor.
Quapaw, OK (PRWEB) April 09, 2013
Robert Weaver of the Quapaw Tribe and president of RWI Benefits, LLC, was among one of the award recipients at the National Indian Health Board's (NIHB) 29th Annual Consumer Conference Award Gala held in Denver, Colorado. This award gala was also held as a portion of the NIHB's 29th Annual Consumer Conference.
Weaver was honored at the conference for his dedication and determination to be a leader in improving the health systems for Indian Country. "I am a fighting warrior for our healthcare," Weaver stated. "To be among one of the recipients of this award was a true honor." Weaver's top priority and focus is to make healthcare affordable for Tribes.
The Annual Consumer Conference celebrated 40 years of advocacy for Tribes, American Indians and Alaskan natives. The Area/Regional Impact award was delivered to individuals and/or organizations for their contributions to advancing health for American Indian and Alaskan Natives.
About Robert Weaver: In addition to RWI Benefits, LLC, Weaver owns Native Care Health, LLC, a 100% Native American-owned, third-party benefits administrator which specializes in saving money on tribal membership health plans as well as tribal enterprise health plans through strategic negotiations with providers. Weaver is the Consultative Representative for Government to Government Relations of the Quapaw Tribe, a group working in Washington, D.C. to improve healthcare access for Indian Country as a whole.
For more information about Robert Weaver, visit his website ChooseRobertWeaver.com.
About RWI Benefits, LLC: RWI Benefits, LLC, is a national, wholly owned Native American insurance management firm located in Quapaw, Okla. Founded in 2007 by president and CEO Robert Weaver, a member of the Quapaw Tribe, the firm specializes in all lines of insurance to include employee benefits, property and casualty, worker's compensation and all other forms of insurance management consulting. The RWI Benefits home office is located in Quapaw, Oklahoma on Tribal trust land. Additional offices are located in Joplin, Missouri and Kalamazoo, Michigan.
For more information about RWI Benefits, LLC, visit their website RWIBenefits.com.
About NIHB: Located on Capitol Hill in Washington, DC, the NIHB, is a non-profit organization providing a variety of training, advocacy, research, communication and other similar services to tribes, area health boards, tribal organizations, federal agencies, and private foundations.
For more information about NIHB, visit their website nihb.org.