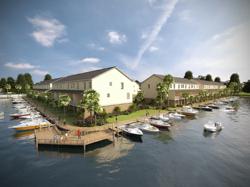 New build developments are currently fuelling price rises in Florida
(PRWEB UK) 11 April 2013
Since launching the Callista Cay development in Florida, Select Resorts have been amazed by the fantastic response to the project - with almost 25% of the development selling prior to the official launch.
The property market in Florida is currently undergoing a period of transition and investors still need to understand why this is a lucrative project to purchase and as such, alter their investment strategy according to current market conditions.
Since the housing market crash in 2007, investors have been succeeding by investing in Florida real estate through purchasing property at rock bottom prices with a focus on high rental yields in an attempt to offset their costs.
This strategy is one that can prove fruitful in a market that shows no signs of recovery, however can prove to be fraught with issues, as well as high on-going maintenance costs and no well-defined exit strategy.
As the market undergoes a period of transition the Select Resorts are urging investors to reconsider their approach to ensure they invest in solid & future proof projects and maximise their returns from their investment.
According to Morgan Stanley, the momentum of the housing market in Florida is "running well ahead of the pace we had expected". As a result, home price appreciation has been predicted to rise between 6% - 8% in 2013 and a further 4% - 6% increase in 2014.
In light of this, Select Resorts is selling properties on the Callista Cay development to savvy investors that are focusing on growth, new home starts and longevity.
Tampa Bay saw property sales increase by 27% YOY in February, however saw the available inventory reduce by 31%. This has driven prices to increase 7.5% YOY (CNBC.com).
Simon Myers, Managing director of GREG Homes and an established developer in Florida has commented on the current market trends in Florida real estate and why he thinks new build developments are the way forward in the current market;
"There is a lack of good "key ready" / second hand inventory now available in the market, whilst there is a competitive landscape for exciting inventory from investors that are able to make new construction a more simple and attractive process.
New builds benefit from everything in the property being under warranty, which largely reduces on-going costs. Furthermore, stable HOA's also assist by making it easier for lenders to finance home owners as many won't lend to developments with unstable associations."
New build developments are fuelling the price rises in Florida for a number of reasons including the increasing costs of raw materials, labour and land.
Within the 2 weeks prior to the project launch 15 properties at Callista Cay have been sold. Investors will therefore benefit from the transition of the market and as such maximise their ROI, further fuelling the belief that this is the correct investment strategy for the current time of the housing market cycle.
The project is officially launched on Friday 12th April, 2013 and it is expected that the prime remaining plots will be purchased almost immediately due to the potential of the development.
Located in Tarpon Springs, Florida, the development boasts 68 high-quality town homes, 58 of which come complete with wet slips to house boats of up to 23ft. The prime waterfront location is just 40 minutes from Tampa Bay and Clearwater and is a great investment option as the current demand for such properties is so high.
Callista Cay promises a fantastic outdoor lifestyle that will appeal to the demanding market of new home starts and young families looking for a balance of careers, family and lifestyle.
On-site HOA and property management services also ensure both purchaser and tenant are safe in the knowledge the property will be well-managed and maintained. This ensures on-going costs remain low and further improves long-term investment yields.
To learn more about this Florida investment opportunity, please contact Select Resorts and request the investment overview brochure.
Anyone interested in this development, or investing in overseas real estate should contact Select Resorts. The dedicated and passionate team will expert advice on a vast range of international property areas to assist in reaching more profound decisions on purchasing overseas.
As the only UK based associate of Savills International the company investment specialists offer in-depth knowledge and experience to meet the needs of overseas property and land investors.