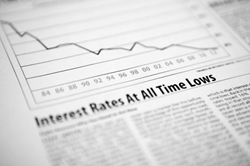 A plummeting pound has left many expat pensioners unable to make ends meet
London, UK (PRWEB UK) 10 April 2013
Pryce Warner International Group – According to Equinti, the leading UK pension administrator, expats around the world are suffering a drop in pension income of up to 47%.
Expats in the Eurozone have been hard hit, suffering a loss income of 22%. This however, pales in comparison to expats in Australia, who have seen a drop of 47% in income.
Expats in New Zealand, Canada, Thailand, Switzerland and the Philippines were hit with losses of around 30%.
Of the countries researched, only two showed an increase in income, Jamaica and South Africa.
This cause of this loss of value is the weakening of the British pound, which means when expats transfer their pension into the local currency they suffer from a very weak exchange rate.
Expats can protect themselves against this type of problem by using a QROPS overseas pension.
David Retikin, Director of Operations for Pryce Warner International Group, commented: "QROPS can be set up outside your country of residence and in whichever currency individuals wish. This means that existing pension assets can be transferred into a new currency, allowing individuals to withdraw income in their local currency and avoid exchange rates. QROPS benefits also include greater returns and higher income than traditional pensions, and are currency diversified. This means losses in one currency are negated by gains in another."
Pryce Warner International Group have produced a QROPS guide in order to help expats with this.
According to the Telegraph, Bank of England policy has put pressure on the value of sterling over the past few years. The policies of low interest rates and quantitative easing have systematically devalued the pound abroad.
Keith Boughton, director of Equiniti Paymaster, said; "Ten years ago the value of sterling was significantly higher than it is today, and those emigrating abroad for their retirement enjoyed considerable value from their pension. A plummeting pound has left many expat pensioners unable to make ends meet and struggling to find other ways to protect the value of their pensions."