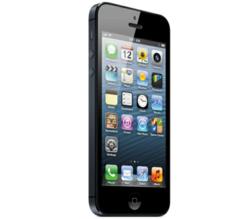 Polar was way ahead of the others on gym equipment integration and has also developed the Polar Beat App which is free to anyone purchasing the Polar H7 transmitter
Bozeman, MT (PRWEB) April 09, 2013
The Polar H7 is the single best iPhone heart rate monitors for iPhone 5 and 4S, regardless of the app used, because of its high level of gym fitness equipment compatibility according to the Heart Rate Watch Company.
"We've been testing Bluetooth Smart heart rate monitors since they arrived on the scene a little over a year ago and there have been a lot of entries into this market for heart rate transmission to phone based apps containing Bluetooth Smart," says Rusty Squire, President of the Heart Rate Watch Company. He adds, "Polar was way ahead of the others on gym equipment integration and has also developed the Polar Beat App which is free to anyone purchasing the Polar H7 transmitter."
Comfort Compared
The Polar H7 features Polar's new soft strap which was already voted as the most comfortable new heart rate monitor strap for 2013 by the Heart Rate Watch Company testing staff. "Truth be known the Panobike Bluetooth Smart heart rate monitor is real comfortable also, as are most of today's fabric straps and this has been the big change in recent years that has made straps comfortable for anyone," says Squire.
Best Prices
The Polar H7 sells for $64.99 and the Panobike Bluetooth Smart heart rate monitor sells for $63.96, so both these straps are about $14 cheaper than what Wahoo wants for their Wahoo Blue HR. "All three straps come with free apps created by their manufacturers but we feel the Polar Beat App is the best of the three free apps," says Squire.
Products for an Untethered World
"If you already bring your iPhone 5 or 4S everywhere with you then you might as well unlock its potential for exercise because there are bike cases, arm bands and all sorts of tools to make using it for fitness easy," says Squire. He adds, "This is a growing market segment because so many people own Smartphones and like to leverage them for fitness where possible."
Products like the iPhone bike computer allow iPhone to become a fully functional bike computer for cycling.