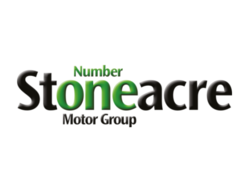 Considerable growth in the UK's sub prime sector over the last 18 months has been the main driving force in us making the decision to lend our own money
Thorne, Yorkshire (PRWEB UK) 10 April 2013
Over the past 18 months, Stoneacre, who have been brokering sub prime car finance since 2007 have seen considerable growth in the number of finance applications predominantly led by an increased web presence across organic search in addition to targeted Ad Words campaigns and radio advertising.
Mark Zavagno (head of digital sales) commented "Considerable growth in the UK's sub prime sector over the last 18 months has been the main driving force in us making the decision to lend our own money." The aim of the partnership is to further increase the company's market share in the UK's rapidly growing sub prime sector. Mark Zavagno went on to say "The partnership gives us the flexibility to make our own lending decisions and enables us to adapt as and when we need to in order to meet the ever changing needs of our customers."
Group F&I manager; Steve Reynolds said "Marsh have helped us develop a scorecard which will enable us to underwrite deeper than ever, it's fantastic news for customers who've previously been unable to obtain car finance from a franchised retailer."
With immediate effect, Stoneacre Financial Services will begin offering sub prime car finance solutions to customers who have either applied online or who have been turned down at one of their 29 nationwide locations.
The groups partnership with Marsh will also enable them to offer sub prime van finance which is a relatively new proposition to the UK market and should give the company a competitive advantage. The company will also continue to act as an intermediary for both prime and sub prime finance through their partnerships with some of the UK's biggest lenders.
----End----
For further press information, please contact Stoneacre Motor Group:
Joe Cann - Email: joe.cann(at)stoneacre(dot)co(dot)uk Tel: 01405 744107
Notes to editor:
Bought by chairman Richard Teatum in 1995, Stoneacre Motor Group has risen to the top and is now seen as one of the UK's most diverse, family owned motor groups.
Based out of their modern purpose built head office in Thorne, the company employees over 1400 full time staff and operates from 29 nationwide locations covering The Yorkshire, The north of England and North Wales.
Over the past 12 months the company have more than doubled the size of their in-house digital sales team in order to support a 100% increase in unique online visitors to their website.
In November 2012 the company won two prestigious industry awards in one night at the F&I conference and awards dinner. The first was an Innovation Award which was collected by group F&I manager Steve Reynolds, the second award was Near to Sub Prime Introducer of the Year and was collected by the groups Digital Sales manager Mark Zavagno.
Follow Stoneacre Motor Group on http://www.facebook.com/stoneacremotorgroup and https://twitter.com/stoneacremotors