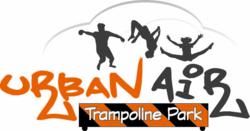 At Urban Air we have a heart for children. We wanted help create awareness for Autism by wearing the Autism Awareness Ribbon and hosting a special time for children with Autism at our park. Mike Browning - Co-Owner
Southlake, TX (PRWEB) April 10, 2013
In an effort to highlight the growing need for concern and awareness about Autism, Urban Air Trampoline Park, Dallas Fort Worth's premier Indoor Trampoline Park, is participating in National Autism Awareness Month. Throughout the month of April, Urban Air Trampoline Park will support Autism awareness with Autism Awareness Ribbons and a special free event for Children with Autism on April 20th.
Urban Air Trampoline Park's flagship in Southlake, Texas, offers kids of all ages and abilities the opportunity to have fun and stay fit on 5 unique indoor trampoline park activity areas. Each area is supervised by trained staff that helps the kids not only stay safe but also have fun.
There are a number of therapies for Autism and one of them is the use of a trampoline. The repetitive stimulation of bouncing helps teach the kids' bodies how to understand the input they receive through contact with the floor and other movement.
In addition to the physical therapy benefits on trampolines, they are also a great way for kids to learn to count bounces, follow directions, such as jump, sit, jump patterns, or even as a reward for good behavior.
On April 20th, 2013, Urban Air Trampoline Park will offer children with Autism across the Dallas Fort Worth area a dedicated hour of jump time from 9am to 10am free of charge. These children and their families will have access to the entire 25,000 square foot facility where they can experience the benefits of trampoline therapy.
"Autism prevalence is now one in every 88 children in America, and at Urban Air we have a heart for children. We wanted help create awareness for Autism this month by wearing the Autism Awareness Ribbon and hosting a special time for children with Autism at our park." said Mike Browning, Co-Owner of Urban Air Trampoline Park.
Urban Air Trampoline Park has been voted:

"Coolest Club in America" – SHAPE Magazine
"Best Place To Host Kids Birthday Parties" - Star Community Newspaper
"Best Places For Children's Birthday Parties" - About.com
"Best Place To Take Energetic Kids" – Fort Worth Child Magazine
For more information on Urban Air Trampoline Park activities visit http://www.urbanairtrampolinepark.com
Urban Air Trampoline Park
Urban Air Trampoline Park features a variety of ways to have fun and stay fit. Fitness Classes, Summer Camps, Dodgeball leagues and Open Jump occur on wall-to-wall trampoline arenas, a foam pit, slam dunk track, dodgeball court and runway within each of the Urban Air Trampoline Park locations. Urban Air Trampoline Park is the perfect venue for kids birthday parties, church events, corporate gatherings or a day out for some family fun. For more information on the company, please visit http://www.urbanairtrampolinePark.com