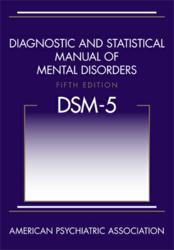 it is much more helpful to look at how much "bipolarity" someone has, instead of an absolute diagnosis of bipolar disorder or not
Asheville Jung Center (PRWEB) April 09, 2013
The Asheville Jung Center is exploring the new material that will be in DSM-5 including changes to Bipolar disorder. Bipolar disorder has had increasing attention in the media over the last 10 years. It is well known in the general population and even has a "trendy" quality to it at times. Virtually every week someone will come into innerQuest Psychiatry and Counseling with a burning question of "doctor, do I have bipolar disorder?" This is often because someone has suggested to them that they are bipolar or they have come across an article about bipolar illness. Occasionally someone will give such a striking history and presents with a strong mental status exam consistent with bipolar disorder that there is no question about the diagnoses. Much more often, however, they will have some symptoms, but not have absolute clarity of diagnosis. The Asheville Jung Center was founded in 2008 to advance the psychology of Carl Jung and promote an international Jungian community. It is affiliated with innerQuest Psychiatry and Counseling, a regional psychiatrist group.
Over Dr. Steve Buser's years of clinical practice, he has found it much more helpful to look at how much "bipolarity" someone has, instead of an absolute diagnosis of bipolar disorder or not. This concept has been surprisingly reassuring and even liberating for many patients.
Everyone is on a continuum of bipolarity. If you look at the spectrum between "0" bipolarity and "100" bipolarity, every person on the planet will fall somewhere in that spectrum. Either extreme of the spectrum, however, is problematic.
Steven Buser, MD is a psychiatrist in private practice in Asheville, NC. He trained in medicine at Duke University and served 12 years as a physician in the US Air Force. He spent his final year in the military in the Republic of Panama and is fluent in Spanish. In 2008 he completed a 2 year clinical training program at the CG Jung Institute of Chicago and subsequently founded the Asheville Jung Center. He has been engaged in cutting edge research, including the use of advanced neurostimulation technologies in psychiatry (Vagus Nerve Stimulation and Deep Brain Stimulation).