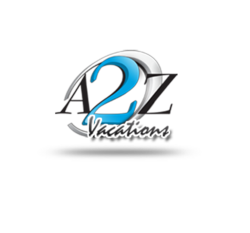 A2Z Vacations has special savings that can be used on a vacation … and … are available in various formats.
Orange Park, FL (PRWEB) April 14, 2013
Those who are planning a vacation often strive to make plans while keeping their expenses in line with a budget, and this is one of the most challenging aspects of making vacation plans. Everything from airfare and hotel to food and sightseeing tours will need to be paid for from an established budget, and many people do not have much wiggle room to go over their budget while on vacation. While sticking to a budget is a necessity, planning a dream vacation is a goal. After all, a vacation should provide ample room for a family to have fun and enjoy new experiences. Many people who have been challenged in this area have overcome their challenges by working with A2Z Vacations. Recently, this popular website has remodeled its look to benefit its customers.
The changes made to the website of A2Z Vacations are substantial and difficult to miss. The website has always provided its customers with a great way to plan a vacation with ease, and it has always provided them with cost-effective vacation solutions for everything from hotel accommodations to tours and more. However, with its new look, it is now easier on the eyes and is more user-friendly. Visitors to the site can quickly browse the website to find headers and links for topics like hotels, cruises, dining and more. Many who have already taken a closer look at the website have been pleasantly surprised at the new format and look.
After customers have taken a closer look at the improved design of A2Z Vacations ' website, they will be ready to put the website to use and plan a vacation. First, they will need to decide where they want to go on a vacation. For those who do not have a destination in mind yet, the website is a great resource for inspiration and guidance. Many people may first start out looking for savings on their major expenses, such as their hotel stay and their airfare or cruise package. Once these major items have been planned, they can then take a closer look at other options like tours, car rental options, dining options and more. This website can truly help vacation-goers plan an entire vacation with ease and without going over budget.
The website also has special savings that can be used on a vacation as well, and these are available in various formats. For example, there are affordable vacation packages available through the website that make it easy to plan a vacation on a budget, and there are also various coupons and discounts that can be used for additional savings.
Planning a vacation while staying on budget can be a difficult task, but the new design of the A2Z Vacations website makes it easier than ever to make affordable vacation plans. Many of the best deals available through the website are snatched up quickly, so those who wish to take advantage of these savings should make their reservations soon.