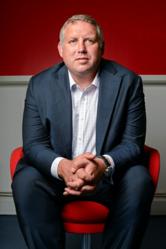 Abiquo already has a well-developed customer base which includes global enterprises, government contractors and leading managed service providers. We see excellent growth prospects for the business.
London, UK (PRWEB UK) 10 April 2013
Specialist growth capital investor Oxford Capital has led a US$5 million funding round into Abiquo an award-winning enterprise cloud management software provider.
Oxford Capital joins existing investors Balderton Capital and Nauta Capital as major backers. The investment will enable Abiquo to accelerate the commercial roll-out of its award-winning technology, generate global sales and increase worldwide marketing activity.
Abiquo develops software that provides a management platform; a thin unobtrusive layer that sits over various technologies allowing businesses easier and more effective access to the Cloud. Companies using the software are able to monitor and control all of their applications from a unified platform. By integrating virtual IT services in this way, Abiquo can simplify business processes.
Abiquo's customers include major multinational companies from a range of industries, as well as cloud infrastructure providers who can use Abiquo to enhance the services they offer to their clients.
Colin Watts, Partner, Oxford Capital said:
"Cloud computing gives businesses far greater control over their software and systems, benefitting from a more flexible IT framework. Abiquo is at the leading edge of this change, the software essentially allows businesses to not only utilise Cloud computing but to also effectively manage it through its easy to use portal. With the Abiquo solution businesses are not required to remove their current IT systems which can be costly and time consuming. Instead, the management platform that Abiquo provide integrates easily with most technologies, making it an exceptional product in the market."
"Abiquo already has a well-developed customer base which includes global enterprises, government contractors and leading managed service providers. We see excellent growth prospects for the business."
Jim Darragh, Chief Executive, Abiquo said:
"The Abiquo cloud management platform is recognised by customers and analysts alike for delivering the industry's most advanced enterprise cloud software solution. We appreciate this recognition which is endorsed by the continued support from our investors.
"This latest funding round led by Oxford Capital will allow us to accelerate our global distribution and marketing and marks an important step in our commercial development."
-ends-
For further information please contact:
David Mott, Managing Partner
Oxford Capital Partners
+44 (0)1865 860760
dmott(at)oxcp(dot)com
Jim Darragh, Chief Executive
Abiquo
+44 (0)1344 206 956
jim.darragh(at)abiquo(dot)com
Shereene Witter
Champion Communications
+44 (0)207 6372587
shereene.witter(at)championcomms(dot)com
Notes to editors
About Oxford Capital (http://www.oxcp.com)
Founded in 1999 Oxford Capital is a specialist investment manager working on behalf of institutional and private investors.
The firm is the UK's leading enterprise financier with EIS capital and manages a range of funds designed for private investors, family offices and institutions to access growth capital opportunities and alternative investments. In the UK, Oxford Capital pioneered the tax efficient Enterprise Investment Scheme (EIS) Fund which offers a range of tax advantages to investors.
Oxford Capital has offices in the UK, Switzerland and Hong Kong. It manages an international network of partners and advisers to support the development of its portfolio companies.
About Abiquo (http://www.abiquo.com)
Abiquo delivers the industry's most advanced Enterprise Cloud software solution, enabling enterprises and service providers to rapidly build and manage a fully automated and governed, self-service, multi-hypervisor cloud from globally deployed resources.
Abiquo's award-winning solution has been highly rated in independent market and vendor reports by leading industry analyst firms, and its customer base includes many Global enterprises, government contractors and leading MSPs.
Abiquo is privately held, and operates from headquarters in the UK with offices in Europe, North America and Asia Pacific, and through its extensive global partner network.