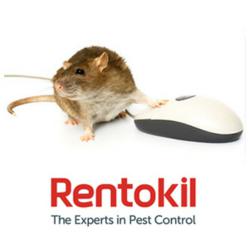 An effective pest control programme is a vital part of the preventative measures required by HACCP in the food manufacturing industry.
Cape Town, South Africa (PRWEB UK) 11 April 2013
Companies involved in the food processing and manufacturing industries have always been required to uphold the strictest health and safety requirements to ensure that their food products are safe for consumers. Now, ever-tightening policies and regulations – for example the Consumer Protection Act (CPA) - take those requirements to new heights and require that the source of any failings in the food chain be accurately pinpointed. Companies in the food industry are now required to have accredited certification proving that all potential risks have been managed.
One way of managing these food safety risks is by turning to HACCP. HACCP (Hazard Analysis and Critical Control Point) is system devised to ensure the quality of the end-product of virtually any process, although it is applied most commonly to the food manufacturing process. Rather than a set of rules, this system is a tool to assess the hazards inherent in all main steps of a manufacturing operation and to establish control systems that implement preventative measures critical to the safety of the end-product, rather than relying on testing the end product.
In the 30 years since its inception HACCP has been widely adopted to ensure that food is safe for consumption, and has become the standard for ensuring food safety at every stage; from preparation, processing, manufacturing, transportation, distribution and handling to packaging, storing, supplying, selling and consuming.
An effective pest control programme is a vital part of the preventative measures required by HACCP in the food industry. Pests in "high risk" food processing areas pose a threat to human health and must be controlled. However, this approach must also address the potential risk of contamination of food products with pesticides. These two factors can often be in direct conflict, and therefore require very careful management by a registered, professional pest control company such as Rentokil. In a HACCP environment the prevention of pests should take priority, rather than the destruction of pests using chemical methods. This requires working in partnership with a reputable provider - such as Rentokil - to implement an integrated pest management system.
The biggest pest risks facing the food manufacturing industry are those presented by flying insects, stored product insects and rodents. As potential carriers of the bacteria that cause dysentery, gastroenteritis and salmonellosis, flies pose a real health risk as they move from decaying matter to food and other surfaces. Effective flying insect control is therefore critical. Luminos electric fly killer units from Rentokil are designed for industrial use in sensitive areas, and are far more effective than conventional 'fly zapping' devices. The Luminos electric fly killer system works with a patented adhesive film technology which hygienically encapsulates insects and eliminates the risk of contamination by fragments. Luminos units get rid of flies efficiently, and their effectiveness has been verified by SINTEF, the independent Scandinavian research organisation.
Stored product pests are another big risk to the food manufacturing industry, and it is vital to protect valuable raw food materials in storage and warehouse rooms effectively. Rentokil offers glue traps with species-specific pheromone bait, and pheromone traps which allow for efficient monitoring and control of the pest population. Bulk cargo and container fumigation can prove reliable solutions for difficult to treat areas, and should always be administered by a pest control professional trained in fumigation.
Rats and mice carry various bacterial and viral pathogens; another serious risk in the food industry. Rentokil offers a wide range of professional rodent control solutions to get rid of rats and mice, including monitoring systems, non-toxic control methods and rodenticides. The method of treatment is always selected carefully to suit the requirements of the protected area and to ensure compliance with HACCP criteria. By selecting the most appropriate combination of baits, rat and mouse traps, detection boxes and treatments, Rentokil will prevent rodent migrations in to sensitive food processing and storage areas.
The consequences of a pest infestation can be severe. Failing an audit can put your business at risk, as can prosecution for non-compliance with relevant laws. Then there is the financial cost of damaged goods and materials, production downtime, and product recalls, not to mention customer compensation. And on top of all of this there is the loss of brand reputation that comes with a product recall or customer lawsuit. Can your business afford to take those risks?
About Rentokil Initial: The Rentokil Initial group specialise in pest control, hygiene services and interior landscaping for businesses across the globe. Using leading-edge, environmentally-friendly technology, their experts deliver a wide range of tailored services to businesses of all kinds. Read more about Rentokil's Pest Control services in the food manufacturing industry, or to arrange for a free pest control survey of your business, contact 0800 117 851.