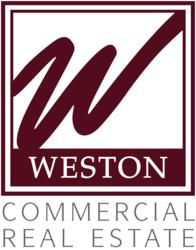 "As space tightens in Cleveland, facilities like this are going to become a premium," says Rob Namy, Senior Vice President for Weston, "especially buildings which are as well-maintained as this one."
Cleveland, Ohio (PRWEB) April 15, 2013
Things are beginning to happen in Cleveland, Ohio. With the recent resurgence of activity in the Downtown area, the ripple effects are being felt in the surrounding communities. This is why the newly available facility at 9300 Dutton Drive in Cleveland's Southeast Submarket, is a goldmine.
The building is situated at the top of a cul-de-sac in a premier industrial area of Twinsburg. It is well-equipped with 12 docks, a drive-in, 6,400 square feet of office space and 25' ceilings in the warehouse. This high image, freestanding facility is a quick commute to Cleveland and its suburbs vie Route 82, I-480, and I-271.
The most unique attribute this location features is the walk-in 6,200 square foot freezer and the accompanying 900 square foot cooler. The freezer maintains temperatures as low as 0 degrees, making it necessary equipment for a food manufacturer and/or distributor. However, the freezer can also be removed for other users.
"As space tightens in Cleveland, facilities like this are going to become a premium," says Rob Namy, Senior Vice President for Weston, "especially buildings which are as well-maintained as this one."
The city of Twinsburg, one of Money Magazine's "100 Best Places to Live", boasts many amenities, including an active industrial market and the many conveniences which go along with it. The city manages a large incentive program including an Enterprise Zone Program, a Tax Incentive Program, and an Occupancy Program. Many top name companies have made Twinsburg their home, including Rockwell Automation, GE Reuter-Stokes, PepsiCo, and Coca-Cola Bottling.
"If you are in need of space and are considering a move, now is the time to see this facility", advises Tim Breckner, Business Development Agent for Weston. "With the dynamics of the current industrial real estate market, this facility will not stay vacant for long.
About Us: Weston is one of Northeast Ohio's largest privately held industrial building owner and manager with 400 tenants in 10 million square feet of space in 10 states. Founded in 1972, it is a second generation commercial real estate business led by the Asher family. For more information about Weston, log on to http://www.teamweston.com.