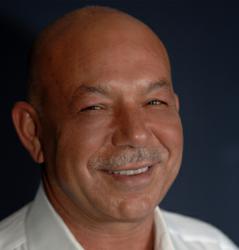 The aging process and cellular damage that a person may experience over time depends very much on the quality of nutrition.
Houston, TX (PRWEB) April 10, 2013
With aging, thyroid issues clearly become much more common. At menopause, Hashimoto's Thyroiditis and hypothyroidism affect more than 10 % of women. The older a woman is after menopause, the more likely she will become affected by an underactive thyroid and in most cases, low grade hypothyroidism.
An underactive thyroid is typically diagnosed by blood testing which reveals a high TSH level and a normal or low T4-depending on how severe the under activity of the gland is. In men, however, there is an increase in the frequency of hypothyroidism at the age of 60. Despite that, hypothyroidism continues to be more common in older women than older men. While a high TSH level, in both men and women, is clearly indicative of a failing thyroid, a TSH level in the conventional normal range does not necessarily mean that the thyroid gland is perfectly normal. Researchers have noticed a trend of increase in TSH level within the normal range as people age. The increase in TSH levels with aging has been interpreted as a normal, naturally occurring phenomenon simply related to the normal aging process. But is it a real natural, normal occurrence? It has become increasingly apparent that men and women, who have taken good care of themselves, adhered to a healthy lifestyle, take the right supplements, tend to have TSH levels similar to TSH levels in people who are in their 20's and 30's and who have perfectly normal thyroid glands.
The truth of the matter is that the thyroid gland does age alongside most organs in the human body. But the aging process and cellular damage that a person may experience over time depends very much on the quality of nutrition and how much they have taken care of helping their body clear the damaging free-radicals that are produced by cells as a result of normal metabolism. It is quite likely that thyroid damage from overwhelming oxidative stress can occur even to someone in their teens or 20's. Pesticides, man-made chemicals, heavy metals and other pollutants in the environment can damage mitochondria, genes and cells, and can accelerate the aging process.
Eating high-glycemic, sugar-loaded foods and foods loaded with saturated fat challenges the oxidative system and will lead to similar damaging effects to the cells- including thyroid cells. Lacking antioxidants and not paying attention to vitamin and antioxidant intake can, again, precipitate aging and also underactivity of the thyroid gland, but it doesn't stop there. These cellular impediments also make thyroid hormone work less efficiently in the cells. This explains, for instance, why being overweight can make a person more vulnerable to having a thyroid problem related to immune attacks or simply caused by the cellular struggle at the thyroid gland level.
It is possible to help the thyroid system in its entirety, both the gland and where the hormones work, by sticking to a well-balanced, low-glycemic, low-saturated fat, high-protein, Mediterranean diet and focusing on detoxing with foods and taking the right supplements.
For this reason, Dr. Ridha Arem, author of the bestselling The Thyroid Solution, and the newly released The Thyroid Solution Diet, includes in his thyroid wellness and weight loss program thyroid supplements such as his specially formulated ThyroLife Optima, which is also highly recommended by health professionals all over the country. Dr. Arem has just revised the composition of ThyroLife Optima to make it even more effective. The new composition is detailed in his book, The Thyroid Solution Diet, a book full of tips on how to enhance thyroid health, efficiency and metabolism and keep the thyroid young and healthy.